Dr. J. Foresees Only Pain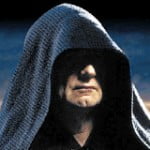 From the good doctor:
Dear The Czar,

Dr. J. has spoken in the past with regard to the McDonalds recovery, and the effect that healthcare waivers had on hiring.

Today there was an article posted on CBS Marketwatch.

Heavily paraphrased—A McKinsey Quarterly survey of 1300 employers found that 30% of these employers will 'definitely or probably' drop employer-sponsored health care. Based on the interesting wording in the article, those 'keenly aware of the health-reform measure' are more likely (50-60%) to consider an alternative (i.e. Drop coverage and give raises). A full 30% of employers would see a financial upside of dropping coverage.

It also said that 85% of employees would not leave their jobs if their employers stopped offering insurance, but 60% would expect higher compensation.

Here is Dr. J.'s spin on the situation.

First and foremost, "WE TOLD YOU SO!" Good, we have that out of our system.

Employer-based healthcare was made more expensive acutely because of Obamacare and more chronically due to the decades long run-up to Obamacare where employees were conditioned to more and more expensive plans with less and less out-of-pocket expenses ($15 co-pays for all!) and state and federal mandates for certain products being included in plans (single man, you're contributing to extra hospital days after childbirth).

Employees don't tend to look at gross pay, and only net pay and as long as that goes up they won't be taking up torches and pitchforks. Dr. J's employer had to start taking a larger deduction out of the higher paid employees paychecks to offset increasing premiums without hurting the lesser paid employees. Individuals might be excited to buy via exchanges when their plans are dropped so long as there is sufficient subsidization (neighbor funded at gunpoint) of exchange plans.

Where is this all going – As employers vie for waivers or drop coverage, there will be more and more of a clamoring for UNSUSTAINABLE subsidized plans that have ∫healthcare as limit of coverage —> ∞ and ∫cost as limit premiums —-> $0.

This is the Trojan Horse plan taking effect.

It is all as I've forseen…

Best,
Dr. J.

P.S. The good news is that there will also be a limit placed on healthcare costs due to looming shortages in the healthcare workforce. That's a fun story you will see here in the near future.

Божію Поспѣшествующею Милостію Мы, Дима Грозный Императоръ и Самодержецъ Всероссiйскiй, цѣсарь Московскiй. The Czar was born in the steppes of Russia in 1267, and was cheated out of total control of all Russia upon the death of Boris Mikhailovich, who replaced Alexander Yaroslav Nevsky in 1263. However, in 1283, our Czar was passed over due to a clerical error and the rule of all Russia went to his second cousin Daniil (Даниил Александрович), whom Czar still resents. As a half-hearted apology, the Czar was awarded control over Muscovy, inconveniently located 5,000 miles away just outside Chicago. He now spends his time seething about this and writing about other stuff that bothers him.