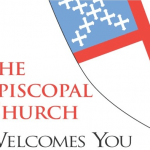 Doc hypothesizes, "I suspect she clings to her Catholic affiliation because the Catholic Church is the only place that serves before noon on Sunday," and offers her the following message:
Doc's gone to town. 'Puter jumps to his feet and screams "Touchdown!" He be illin'.

Don't ask impertinent questions like that jackass Adept Lu.