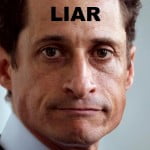 Your Gormogons are all about calling things for what they are. So in that vein, I humbly submit that we should publicly ridicule all politicians, celebrities and other public figures who try to avoid saying the word, "lie", "fib", "falsify", or "prevaricate" (although that 25-cent word might be too much for them). Let me help them here with some help from Merriam-Webster online:
prevaricate (pri-ˈver-ə-ˌkāt, –ˈva-rə-): an intransitive verb – to deviate from the truth, equivocate. Synonyms: fabricate, fib, lie.

Example: Government officials prevaricated about the real costs of the project.

(no kidding, that is the first example on M-W.com for the word).
The site references an excellent discussion about the various words:
lie, prevaricate, equivocate, palter, fib mean to tell an untruth. Lie is the blunt term, imputing dishonesty — lied about where he had been. Prevaricate softens the bluntness of lie by implying quibbling or confusing the issue — during the hearings the witness did his best to prevaricate. Equivocate implies using words having more than one sense so as to seem to say one thing but intend another — equivocated endlessly in an attempt to mislead her inquisitors. Palter implies making unreliable statements of fact or intention or insincere promises — a swindler paltering with his investors. Fib applies to a telling of a trivial untruth — fibbed about the price of the new suit.
I really don't care too much about which one they pick, but by no means should they be using the words, "I made a mistake" when the ground truth is that they lied, prevaricated or fibbed. This equivocation (watch me work) is an attempt to mitigate the damage to their reputation (usually gone by this point), career (also heading down the toilet) or image. What kind of message does this send to the general public, particularly the younger crowd? Hey, I took pics of me half-nekkid and twitpic'd them to some girl, claimed it was not me, that my account was hacked, maintained that story for days but, in the end, it was just "a mistake" on my part. WRONG. Sound the buzzer. The correct answer is: I'm a creep and have this fetish, I lied about it repeatedly in order to try to save my job as an elected official at the highest levels of the United States Government. Don't get me started on what the definition of "is" is.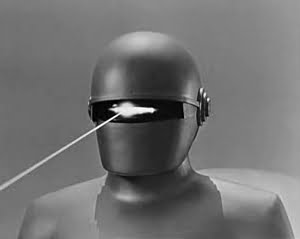 GorT is an eight-foot-tall robot from the 51ˢᵗ Century who routinely time-travels to steal expensive technology from the future and return it to the past for retroinvention. The profits from this pay all the Gormogons' bills, including subsidizing this website. Some of the products he has introduced from the future include oven mitts, the Guinness widget, Oxy-Clean, and Dr. Pepper. Due to his immense cybernetic brain, GorT is able to produce a post in 0.023 seconds and research it in even less time. Only 'Puter spends less time on research. GorT speaks entirely in zeros and ones, but occasionally throws in a ڭ to annoy the Volgi. He is a massive proponent of science, technology, and energy development, and enjoys nothing more than taking the Czar's more interesting scientific theories, going into the past, publishing them as his own, and then returning to take credit for them. He is the only Gormogon who is capable of doing math. Possessed of incredible strength, he understands the awesome responsibility that follows and only uses it to hurt people.