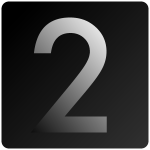 Four quick items for you:
On the Obama administration&#146s changing stories about the raid: This is not a surprise. All of this news is based on after-action reports compiled from the guys on the scene. If you have ever read these, they differ considerably (even from guys feet apart at the time). Nor do they all arrive at the same time. Probably some guys thought they saw bin-Lâdin hiding behind a woman. Or someone heard "gun" and fired at an unarmed bin-Lâdin as a reflex. Or it was all something they heard. The administration needed to give the press something with teeth, as there would be no shortage of disbelievers around the world. So they grabbed what stories seemed to agree from the initial after-action reports and went with it. Later, a more complete picture developed that disproved or disagreed with the earlier claims. This happens. The press should get off it and do their own investigation and conclusions rather than rely on the eager initial reports from the White House. Remember the early reports of September 11th? A small plane may have collided with the World Trade Center? The White House got hit? The Capitol got hit? Planes were missing from O'Hare in Chicago?
Was bin-Lâdin's burial too respectful? Stories range from the body being chucked off the stern of a carrier, to the President ordering sailors to stand at attention for a dignified burial at sea. Some folks are criticizing any of this as too respectful to bin-Lâdin. Really? Too much respect from the guy who ordered a Navy SEAL to double-tap him in the eye socket? The fact that people are still debating if the photos are too horrific for release indicates what the President thinks of bin-Lâdin. A better question is why the media is determined to drum up "Muslim outrage" over this, when the stats are showing that most Muslims couldn't care less about this.
On Pakistan: Anyone who has read this site for a while knows what we think of Pakistan. Why are we treating them like Israel, France, or England with a functional, profressional intelligence community and crisp operations? Pakistan is a squabbling reform school playlot, and everyone there has their hand out for a quick hustle. Seriously, everyone is surprised by Pakistan's apparent complicity in hiding bin-Lâdin, and Pakistan's own shock that this could have happened on their watch? Pakistan has never been trustworthy because they are an artifical country composed of mutually loathing ethnicities. Here, then, is your news flash: the average Pakistani not only does not care about bin-Lâdin, they also do not care about the United States, or its War on Terror anymore than your brother-in-law's landlord cares about the tiff you two had last Labor Day on the Padres' bullpen.
Will the death of bin-Lâdin help Obama's polls? It already is. The President had popped back up in popularity to 2009 levels based on polling immediately after the news. Allegedly, the President called a Democratic congressman to announce he just guaranteed his re-election. But not so fast, Mr. President: over the next two weeks, gas prices and the lack of any spending controls will erode your popularity back to where it was in the basement. As too many presidents have learned, making the right call on a single issue never produces real momentum. Rather, the country needs to see you making a series of good calls, one after the other; unfortunately, it is too late in the game for you to do this. Your best hope for re-election now depends on the GOP putting in a total putz to run against you. Good news: Republican presidential debates begin Thursday.

Божію Поспѣшествующею Милостію Мы, Дима Грозный Императоръ и Самодержецъ Всероссiйскiй, цѣсарь Московскiй. The Czar was born in the steppes of Russia in 1267, and was cheated out of total control of all Russia upon the death of Boris Mikhailovich, who replaced Alexander Yaroslav Nevsky in 1263. However, in 1283, our Czar was passed over due to a clerical error and the rule of all Russia went to his second cousin Daniil (Даниил Александрович), whom Czar still resents. As a half-hearted apology, the Czar was awarded control over Muscovy, inconveniently located 5,000 miles away just outside Chicago. He now spends his time seething about this and writing about other stuff that bothers him.