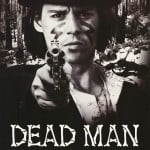 So, here's some reaction: this is potentially a propaganda coup of the first order. Operationally, it may or may not be meaningful.
Remember, as we've mentioned, part of the reason our enemies in this war are so fanatical is that they're convinced of the ultimate—and immanent—success of their cause. The more brutal and banal their defeats, the less the areola of the glorious eschaton blinds them and the more they see they're just throwing away their lives for a bunch of scumbags preaching nonsense at them. Quoth your Volgi:
The way to defeat […] Islamism is to convince all the losers and psychos attracted to it that they can't win. That the movement's millennial promise is false. They must be demoralized—and unfortunately the major way to do so is relentlessly kill a whole lot of their armed confrères, with all the awfulness that that grim duty entails. Going on the offensive against utopian radicals is not only an act of self-defense, but a step towards defanging the appeal of their ideology which, like every other version we've seen come and go since the French Revolution, derives a ton of its appeal from the promise of being on the inevitably victorious side of the Good. You have to smash that delusion—through military success and constant propaganda on behalf of the truth.

…Those who "love death" don't love it as much when it's a meaningless, hopeless, squalid thing, rather something they can characterize as part of a world-changing conquest of Evil on the part of Good. They must be denied that hope.
Poster thanks to this account.

Don't ask impertinent questions like that jackass Adept Lu.