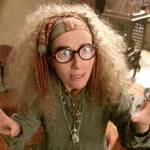 You may have heard that the University of Missouri St. Louis (UMSL) had some explaining to do when students alleged that two co-instructors—under the aegis of teaching Introduction to Labor Studies—taught, encouraged, and flaunted illegal and unethical activities to two classloads of students. Video supported the claims.
UMSL's chancellor and provost stood by the instructors, and even suggested that the accusations were spurious, based on out-of-context, incomplete, and maliciously edited video. "We appreciate people letting us know what they think," said the letter, in a condescension ripe with sarcasm, and rather than suggesting to look into it, the letter adds the instructors will continue the course, and that the university will look into ways to improve security to prevent video from leaking out again.
Right. We have nothing to fear but the truth.
Indeed: student Peter Christofanelli responded to the letter with a detailed account of the course. Although he had nothing to do with the leaked video, his documentation corroborated the video perfectly.
His letter goes much further than this, and may be more important than the original video. The letter alleges that the instructors turned the class into a political action committee, and even had Communist Party recruiters and used a socialist tract as its textbook. Wisely, Mr. Christofanelli notified other classmates of his intention to whistleblow, and there are now presumably other students who can verify the authenticity of his claims.
24th State addresses the claims even-handedly, warning Christofanelli that his piece is so damning that he will soon be prey to Alinsky-style attacks to discredit and humiliate him. Stay strong: each day, their power grows weaker, and you have the facts and public opinion on your side.
24th State also suggests exactly what is on the Czar's mind: UMSL has no other choice but to review the actual course material and video—unedited, since they claim the released material was doctored—and admit that things went well beyond what was understood.
UMSL fails to realize they have a perfect scapegoat to avoid negative publicity: they have a part-time instructor (Don Giljum) whom they can fire at will. Do it and be done with it, and then you can swear up and down that this sort of abuse will not be tolerated.
But the instructors, UMSL (the course was also distance learned with UMKC), and various supporters insist that the entire accusation is immaterial because the course material is copyrighted, and public release of excerpts of it are a violation of the rights of the universities and the instructors.
Actually, the course content and material is the protected intellectual property of the universities as well as the instructors. Yes, whoever released the video without prior approval is subject to whatever damages the universities and instructors wish to pursue. However, since either UMSL or UMKC (or both) has apparently shared the unedited content with Media Matters for public dissemination, the material is open to independent review and analysis.
And even if they had not done so, the universities are wrong to suggest the students' criticisms are invalid. In fact, if the students were to begin a class action lawsuit—perhaps stating that the course material was not what was advertised and that the resulting educational content was invalid and therefore damages should be awarded, and so forth, then the videos will become entered into evidence anyway.
The reality is thus: UMSL screwed up bad, and they got caught bad. The smart thing would be to realize this is a legal black hole from which escape is impossible: fire Giljum, award the students As or whatever as compensation (or optionally offer a revised curriculum under a qualified university professor at no extra charge), and distance themselves from any hint of socialists, communists, or organized labor. They have their scapegoat, a chance to snatch up some great publicity, and re-assert academic credibility.
Or they can continue to hide behind this and sink into a miasma of academic satire. Given that they put out a condescending statement, and let Media Matters, for God's sake, do their fact-checking, you can guess which way we will bet.
And for the record, the first shot across academia's leftist bow has been fired: other schools should be scouring their course materials for anything that smacks of this and eliminating it before the next Peter Christofanelli fires up his laptop.

Божію Поспѣшествующею Милостію Мы, Дима Грозный Императоръ и Самодержецъ Всероссiйскiй, цѣсарь Московскiй. The Czar was born in the steppes of Russia in 1267, and was cheated out of total control of all Russia upon the death of Boris Mikhailovich, who replaced Alexander Yaroslav Nevsky in 1263. However, in 1283, our Czar was passed over due to a clerical error and the rule of all Russia went to his second cousin Daniil (Даниил Александрович), whom Czar still resents. As a half-hearted apology, the Czar was awarded control over Muscovy, inconveniently located 5,000 miles away just outside Chicago. He now spends his time seething about this and writing about other stuff that bothers him.