STEM vs SET, or, "Math is hard!"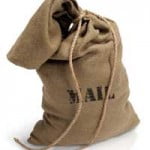 ElJay, who must never be teased, touched, or messed with, wrote in to GorT and the Czar to say:
Most vainglorious Gormogons (or words to that effect)!

Remember back in ancient history (several years ago) when STEM (Science, Technology, Engineering, and Mathematics) education was all the rage. Now the focus seems to be migrating to SET (Science, Engineering, and Technology). Unintended but cool references to Egyptian mythology aside, don't the educational cheerleaders understand that a proper grasp of mathematics is key to mastery of the "SET" subjects? I fear we are grooming an educational cohort who might be able to do very clever things with computer-aided tools, but will not have any idea why or how they work, let alone be able to improve them.

Resignedly,
ElJay
Hmm. The Czar really has not noticed the shift; the Царица still uses STEM, so the Czar (mostly as a life-saving move) does whatever she says. Of course, now that you have pointed this out, no doubt we'll see it freaking everywhere.
Yes, though, ElJay: mathematics is essential to nearly every professional field. Landscapers use math to measure areas and volumes of coverage, and good ones even track the angle of the sun to measure its effect on shade. Machinists work in both inches and metric, and need to convert parts on the fly. Even the scrap collector who figures out the value of metal to determine whether he should make room in the pickup bed for it uses math.
At least in Muscovy, STEM is being taught and taught well. Fie on the new math stuff; so far it has been all basics. And the Царевич, even in kindergarten, is already doing addition and subtraction and covering the scientific method to a simple degree. The Czar did not when he was 5, although to be fair school was a lot different then.
The Czar to this day remembers Sister Моглавижа putting us into a field, and traversing and elevating a cannon pointed in our direction. "Какой один?" she asked. "Which one of you will be hit?" We learned trigonometry really fast that day.

Божію Поспѣшествующею Милостію Мы, Дима Грозный Императоръ и Самодержецъ Всероссiйскiй, цѣсарь Московскiй. The Czar was born in the steppes of Russia in 1267, and was cheated out of total control of all Russia upon the death of Boris Mikhailovich, who replaced Alexander Yaroslav Nevsky in 1263. However, in 1283, our Czar was passed over due to a clerical error and the rule of all Russia went to his second cousin Daniil (Даниил Александрович), whom Czar still resents. As a half-hearted apology, the Czar was awarded control over Muscovy, inconveniently located 5,000 miles away just outside Chicago. He now spends his time seething about this and writing about other stuff that bothers him.