Mailbag: Oil, Taxes, Polls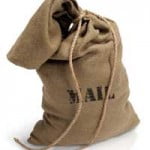 Three things to share.
First, BG writes in with a great explanation of the President's opposition to oil company land leases:
Dread and Awful Czar –

You write that President Obama "…argues that oil companies have plenty of capacity onshore and offshore. So no need to augment drilling with additional permits."

Just because the government permits you to look for oil on land you've leased doesn't mean you can just stick a derrick in the ground at any random point and start sucking up millions of barrels of light sweet crude. The Wall Street Journal points out today that:

…the reality is that natural resources are not somehow spread equally beneath the ground, or somehow pre-deposited to the plots the government decides to open to exploration. Before an oil company can drill, it must conduct seismic and geological tests to find the oil. This requires time and capital investment.

If oil is discovered that can be economically recovered, many 'idle' leases spend years waiting on environmental and other permitting reviews or lawsuits. The industry pays the government for leases that may or may not be valuable at auction, and it then pays royalties on any oil that is eventually produced.

In any case, why should President Obama be upset that those stupid old oil companies aren't drilling on land they've leased? Seems to me that someone as green as he claims to be would just love to lease land out in the knowledge that the renters aren't going to destroy the earth by digging holes in it. Isn't that every landlord's dream—to have a tenant who pays rent and never moves in?

The only justification I can come up with for that rationale is that the President believes we have so much gold bullion and so many IOUs from China and the rest of the world, that we need that land to store it all, Harry Reid having made Yucca Mountain off-limits.

Regarding making up the deficit in oil production by magic, I commend you to the March 29 Dilbert:

Dogbert: "I'm writing fake press releases for imaginary new green energy technologies."
Text on Dogbert's Laptop: Scientists say that by 2040 you will be able to power your entire home with the breeze from your refrigerator door.
Dilbert: "Now how will I know which green breakthroughs are real?"
Dogbert: "Seriously? You think there are real ones?"

Our president doesn't read the comics pages enough.
These are all good, solid points, and BG should write in more often.
Second, Dr. J clearly saw his accountant today:
Dear President Nixon,

Dr. J. wants to thank you for signing the Alternative Minimum Tax into law in 1969 without indexing it for inflation. It cost Dr. J over $4,000 in extra in Federal Income Tax this year.

Warmest Regards,

Dr. J.
Third, the Czar finally got a phone call from the good folks at Rasmussen Reports, who asked some good questions about the President, the direction of the country, and whether the Czar thought the President was doing a good job.
All right, so the Czar really let him have it.
And when asked, if the primaries were held tomorrow, which candidate among the lengthy list would the Czar most likely vote for, he was pleasantly surprised to have selected Michelle Bachmann. Lowest on the list was Donald Trump. Neither of these probably surprises you readers, who often know the Czar better than he knows himself.

Божію Поспѣшествующею Милостію Мы, Дима Грозный Императоръ и Самодержецъ Всероссiйскiй, цѣсарь Московскiй. The Czar was born in the steppes of Russia in 1267, and was cheated out of total control of all Russia upon the death of Boris Mikhailovich, who replaced Alexander Yaroslav Nevsky in 1263. However, in 1283, our Czar was passed over due to a clerical error and the rule of all Russia went to his second cousin Daniil (Даниил Александрович), whom Czar still resents. As a half-hearted apology, the Czar was awarded control over Muscovy, inconveniently located 5,000 miles away just outside Chicago. He now spends his time seething about this and writing about other stuff that bothers him.