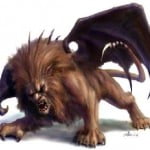 Dear Czarest of Czars,

Wow. I had no idea that priest was acting up so much. I had heard he was politically active (endorsing Obama, etc), but it's crazy what he has done. As a priest myself I hope I would never be politically active as a Catholic priest. When I speak for the Church and wear my clerical collar and celebrate the sacraments I keep things as apolitical as possible. I may speak about an issue (if it relates to faith and morals), but what Rev. Pfleger does is beyond the pale. It is pretty sickening that he would not only do all this but continue to get away with it.

As to Cardinal George letting him stay in the parish, there could be other factors involved (like not wanting him to leave the priesthood, or not wanting open revolt in a parish). I really hope there are.

But, if he is ordered to move, and leaves the priesthood, he will be showing his true colors. If he holds anything more dear than God and his vows then good riddance.

Also, are you sure he took a vow of poverty? We diocesan priests don't take that vow. We do take a vow of poverty and a secret fourth vow to annihalte guinea pigs. But that's a secret.

All that business just makes me sick. I hope the whole situation turns out for the best.

God Bless,

HRE
volunteer chaplain to the gormogons' pets
Thank you for your excellent work on Barry, the Mandarin's pet manticore. He actually let a Castle tourist pet him last week. Before he mauled him to death, of course, but still.
Unless things changed in the last few decades, the Archdiocese of Chicago has their priests take three vows (of the four, apparently): poverty (all money to and from the Church), chastity, and obedience.

Божію Поспѣшествующею Милостію Мы, Дима Грозный Императоръ и Самодержецъ Всероссiйскiй, цѣсарь Московскiй. The Czar was born in the steppes of Russia in 1267, and was cheated out of total control of all Russia upon the death of Boris Mikhailovich, who replaced Alexander Yaroslav Nevsky in 1263. However, in 1283, our Czar was passed over due to a clerical error and the rule of all Russia went to his second cousin Daniil (Даниил Александрович), whom Czar still resents. As a half-hearted apology, the Czar was awarded control over Muscovy, inconveniently located 5,000 miles away just outside Chicago. He now spends his time seething about this and writing about other stuff that bothers him.