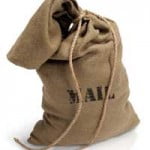 Oh wise and mighty Czar,

Please forgive my stupidity, but since I am not Catholic I had a serious question about the missive. Is paying a prostitute to attend counseling a bad thing? I mean, if it gets them in the door and he uses his own money, what's the harm? Or was he using church funds?
That aside, it sounds to me like the guy wants to be activist, not a priest. Unfortunately "activist" is typically not a paid position.

Your dominoes are bigger than my dominoes,
GD
Hey, GD!
Well, the third vow a priest takes in the Archdiocese of Chicago is one of poverty: he is not allowed to make any money on his own. Anything he makes goes up to the Archdiocese. Any money he requires comes from them. This is not true of all priests, by the way: the Jesuits, for example, do not take a vow of individual poverty. Some of them are quite successful book authors, and can use their funds as they prefer, although obviously very few drive Ferraris.
The Czar brings this up because Fr. Pfleger did take a vow of poverty—which means that he is using Archdiocese money to rent prostitutes. Yes, even if he took up a special collection from his congregation to do so, the collection plate belongs to the Church, not to him. And he neither sought nor received permission to use it on hookers.
Regardless of his motives: Pfleger argued that Jesus counseled at least one well-known prostitute of the day, Mary Magdalene, into a better life. The Archdiocese countered that he did not get Peter to pay Paulie the Pimp: Mary did so of her own volition. Further, hookers are not an approved operating expense under any Catholic church charter of accounts.
Well, what if members of the congregation pulled their money together, and did it outside of fund-raising? The Archdiocese concluded that paying a prostitute to use her hour to listen to a pro-Catholic message was tricking someone into changing their life, and the only such action they would approve is if she came in of her own free will to listen. Entrapment has not been very big with Catholic missionaries the last couple centuries.
So he was told to knock it off. But he initially refused, and this is what continue to annoy other priests throughout the Archdiocese. He refuses to obey orders, and gets another free pass.

Божію Поспѣшествующею Милостію Мы, Дима Грозный Императоръ и Самодержецъ Всероссiйскiй, цѣсарь Московскiй. The Czar was born in the steppes of Russia in 1267, and was cheated out of total control of all Russia upon the death of Boris Mikhailovich, who replaced Alexander Yaroslav Nevsky in 1263. However, in 1283, our Czar was passed over due to a clerical error and the rule of all Russia went to his second cousin Daniil (Даниил Александрович), whom Czar still resents. As a half-hearted apology, the Czar was awarded control over Muscovy, inconveniently located 5,000 miles away just outside Chicago. He now spends his time seething about this and writing about other stuff that bothers him.