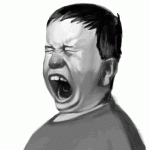 Dear Czarman,

I have been reading your comments on public schools, and I filter them by my relative's experiences (by which I mean you're spot on). She has taught in both public and private schools, but for some reason the public one is far more capricious. They give sought-after classes to less experienced and less-capable teachers and frequently treat her like crap, all while she is innovative, smart, and dynamic. Is this common, or are there just more jerks around here?

God Bless,
JS
The Czar is uncertain if this is universal in public education, but it does match the Царица's frequent comments about her experiences and observations. Remarkably, there are a lot of committed, earnest, hard-working, and caring teachers in public education. Possibly, 80% of the teachers are; however, the remaining 20% (or less…maybe 13%) are jerks who simply want to game the system.
And the whole thing is quite consistent—again, we are speaking only of her experiences, and not all public education environments nationally—but when a new process, idea, or strategy is introduced at the next institute day, it is always the same cluster of teachers who object, want to know how much time they have to give up, whether they will receive more pay for this, and ridicule the entire notion of change.
Well, of course, that is not much of a surprise. But the Царица's next observation is quite telling: when there is a union event, such as a protest being organized or rumors of a strike, it is the same cluster of people soliciting the other teachers, recruiting for participants, or sending out the bitchy emails. Add to this the rude and snide comments when the remainder of the teachers elect not to participate. Always the same folks.
She finds this so predictable in fact that when she, herself, is presenting or helping out another presenter, she warns this group in advance to keep comments to themselves. When surveys of teacher attitudes go out, this group is always omitted from inclusion, simply because they will fill out hate mails about everything unrelated to the survey. Since those responses would have to be discarded anyway for irrelevance, there is no point in even bothering. The 80% find this group a drain on morale.
A lot of teachers are understood to blame administrators for everything. However, while most teachers view the administrators as bureaucrats and red tapers, the real poison in education remains the pro-union layabouts. And when the public talks about eliminating tenure, tying raises to performance, and basically treating public school teachers like professionals, the 80% actually offer to bring it on. Because who will suffer? You guessed it. The ones complaining and protesting most vociferously about it.
The sad irony in all this? If we moved to a meritocracy in education, your relative would not only keep her job, but find herself earning more pay.

Божію Поспѣшествующею Милостію Мы, Дима Грозный Императоръ и Самодержецъ Всероссiйскiй, цѣсарь Московскiй. The Czar was born in the steppes of Russia in 1267, and was cheated out of total control of all Russia upon the death of Boris Mikhailovich, who replaced Alexander Yaroslav Nevsky in 1263. However, in 1283, our Czar was passed over due to a clerical error and the rule of all Russia went to his second cousin Daniil (Даниил Александрович), whom Czar still resents. As a half-hearted apology, the Czar was awarded control over Muscovy, inconveniently located 5,000 miles away just outside Chicago. He now spends his time seething about this and writing about other stuff that bothers him.