Dr. J: In or Out With the IN Crowd?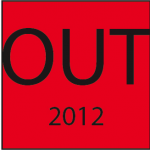 Dear The Czar,
Dr. J. has watched the video for President Obama's 'IN' campaign.
Dr. J. has since observed his 'sheeple' friends throw in with BHO and the 'IN' crowd via Facebook and other social media constructs. He expects the square 'IN' bumperstickers will be placed over the black and white O stickers on Prius's and Smart cars throughout New Atlantis.
Sadly 'IN' campaign is, in Dr. J's opinion, the latest in President Obama's mean-spirited and rather cynical campaign style. Many of the folks who voted for Obama in 2008 in order to be part of something historic, or because it was they felt it was cool or more accepted to do so. During the campaign, and since, President Obama has called out private citizens who disagreed with him or displeased him (Joe the Plumber, Officer Crowley, I could keep going).
In short, if you're not in, you are 'OUT.'
Sheeple, particularly the Glee-watching mushy middle types who are critical to his victory, and who might be considering walking away from Team Obama in 2012 might now be persuaded to do otherwise. After 18 months of drumbleating from the media and campaigners many of these pliable minds might be convinced that they'd rather be 'IN' than 'OUT.'
In that regard, count Dr. J. OUT.
He'll hopefully be voting for the Ryan and 'the fat-guy.'
Best,
Dr. J.


Божію Поспѣшествующею Милостію Мы, Дима Грозный Императоръ и Самодержецъ Всероссiйскiй, цѣсарь Московскiй. The Czar was born in the steppes of Russia in 1267, and was cheated out of total control of all Russia upon the death of Boris Mikhailovich, who replaced Alexander Yaroslav Nevsky in 1263. However, in 1283, our Czar was passed over due to a clerical error and the rule of all Russia went to his second cousin Daniil (Даниил Александрович), whom Czar still resents. As a half-hearted apology, the Czar was awarded control over Muscovy, inconveniently located 5,000 miles away just outside Chicago. He now spends his time seething about this and writing about other stuff that bothers him.