Democrats Losing The War On Facts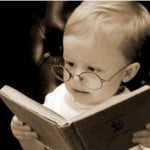 By now you have heard that Americans are resoundingly rejecting Paul Ryan's budget plan, and that protests are dogging him and other Republicans wherever they go.
Except, you might not have heard, it does not appear to be true. A ThinkProgress reporter shadowed Paul Ryan hoping to get video of these protests. The "best" they got was a single questioner asking planted but unresearched questions—whom Ryan disarmed with frank and direct answers. No other footage, either, of other Congressfolks being ambushed. Hmm.
Well, surely, the elderly are against it! No, actually, seniors seem to like Ryan's proposed reforms as smart and sensible.
But Americans, the President said, don't want to see these precious entitlements cut! Yeah, and that seems to be untrue as well.
In fact, it appears that although Americans are worried the cuts will be too much, two thirds of Americans agree that a monstrous collapse of Medicare and Social Security will happen in less than ten years (with a shade over half of them stating the crisis is already here).
The ever-clever Paul Ryan recently took another tack during at least one interview with CBS News. First, while explaining your idea, get the interviewer to ask a loaded question about a risky alternative:
Q: But is there no way to save [Medicare] without moving to a system of premium support?

RYAN: Yes, there is, and it's what the President's proposing—which is to ration Medicare. We do not want — we do not believe in the idea of having a board of unelected people putting price controls and rationing on Medicare.
Smart move: get the interviewer to link the goofy, unpopular, extreme alternative to what the President said exactly.
And so Americans, always smarter than the opposition, simply aren't buying the claims of the Democrats and are ignoring the support of the media. And while the Ryan plan intentionally leaves more questions asked than answered (some provisions require better qualified committees to research and provide exact reforms), the public is becoming quite aware that the Democrats have absolutely no alternative, and in fact cannot sustain criticism of the plan with anything other than transparently false potshots.
Keep going, America.

Божію Поспѣшествующею Милостію Мы, Дима Грозный Императоръ и Самодержецъ Всероссiйскiй, цѣсарь Московскiй. The Czar was born in the steppes of Russia in 1267, and was cheated out of total control of all Russia upon the death of Boris Mikhailovich, who replaced Alexander Yaroslav Nevsky in 1263. However, in 1283, our Czar was passed over due to a clerical error and the rule of all Russia went to his second cousin Daniil (Даниил Александрович), whom Czar still resents. As a half-hearted apology, the Czar was awarded control over Muscovy, inconveniently located 5,000 miles away just outside Chicago. He now spends his time seething about this and writing about other stuff that bothers him.