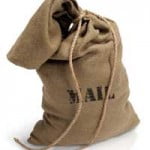 Dear The Czar,

You are dead on in your analysis.

When you couple the release of the birth certificate today with the peculiar reshuffling of the national security leadership (Gates out, Panetta to the Pentagon and Petraeus to the CIA) that makes no sense, it is clear that the President is saying "SQUIRREL!" to the public who he sees as dumb as Dug in Up.

Given the amount of time that these stories will fill in the news, the Bernanke announcement this afternoon will be an, "In other news…" What will be missed is what this other news is probably going to be about, which is that the banks are probably going to have to eat the money that was put into the system in QE2 resulting in our savings rotting away due to currency devaluation and inflation.

The change that President Obama campaigned on will be all that's left in our savings accounts…

Best,
Dr. J.
Royal Surgeon
The Czar agrees with your analysis, at least as far as he read it. And that was up until you said we were dead on in our analysis. We figured, why spoil it? So we stopped reading, quitting while we were ahead. Hope the rest was good, though.
BG is less optimistic than Dr. J.
Dread and Awful Czar:

"…This will gradually backfire on the Democrats, who now are scrambling to find anything in their playbooks that might work…."

Yeah, maybe. The problem is that the true whacko birthers won't say, "Okay, looks like he was born in the U.S.," and STFU. The drive-by media, finding the budget process too complex for their simple minds to write about intelligently, will instead produce a fistful of stories about die-hard birthers, who wouldn't be persuaded if they saw movie footage of Obama's birth. The press will identify them as right-wing teabaggers, and Obama has his phony issue.

Remember that all of Obama's speeches are deliberately peppered with fallacies of logic – his alleged deficit-reduction speech (I say alleged because he provided no evidence that he had a serious plan to reduce the deficit) was a masterpiece of the genre. With the press keeping the birther story alive by printing stories about the die-hard whackos, and pointing out they're generally conservatives, Obama can use a hasty generalization fallacy, the form of which is:

A is an X
A is also a Y
Therefore all X are Y.

Joe is a conservative;
Joe is also a whacko birther;
Therefore all conservatives are whacko birthers.

You can already hear him at a campaign rally: "My opponents have some pretty crazy ideas. They think the super-rich need more tax cuts. They think we shouldn't honor the guarantee of Social Security. They think we can get rid of Medicare and tell your grandma she's on her own. They can even look at my birth certificate from Hawaii and claim I wasn't born in the U.S. I don't know which of those ideas is the craziest."

Of course, Obama claims today that we have much more pressing issues to deal with than birther silliness. Anyone care to give odds that, accordingly, he and his minions and the drive-by media are through with this issue?
Agreed, but the Czar never said he thinks this will end the birther nonsense. The Czar's behind too many conspiracy theories to assume people will ever just shrug and go on. Rather, our point was that Obama may have squandered this as a weapon, but ultimately he had no choice because he is running out of bluffs to play. Finally, as you quote, these last, futile attempts to distract us will fail. And, although we did not mention it, the resulting fizzle shows that the Birthers means nothing in the Big Picture now that he has produced the document.

Божію Поспѣшествующею Милостію Мы, Дима Грозный Императоръ и Самодержецъ Всероссiйскiй, цѣсарь Московскiй. The Czar was born in the steppes of Russia in 1267, and was cheated out of total control of all Russia upon the death of Boris Mikhailovich, who replaced Alexander Yaroslav Nevsky in 1263. However, in 1283, our Czar was passed over due to a clerical error and the rule of all Russia went to his second cousin Daniil (Даниил Александрович), whom Czar still resents. As a half-hearted apology, the Czar was awarded control over Muscovy, inconveniently located 5,000 miles away just outside Chicago. He now spends his time seething about this and writing about other stuff that bothers him.