Three Things A GOP Candidate Must Do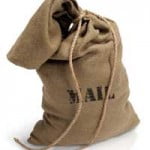 Dread & Awful Czar,
It is clear to Dr. J. that President Obama has not done the best job as President since taking office. Indeed he's gone left every time Dr. J. would have gone right.
Like the Czar, he will not rehash the numerous reasons for which Dr. J makes that general statement. Kowtowing to dictators, being disrespectful to allies, having a Luddite energy policy, allowing publically funded manned space exploration to wither on the vine, Obamacare, kicking the tax debate down the road, and not putting forth a serious 2012 budget are a handful of examples for those who need them.
Despite this, however, Dr. J. worries, and strongly suspects that President Obama will win again in 2012, largely due to the lack of a strong GOP candidate to run against him.
If the all knowing Czar were the new RNC chair, what would he do to shore up the GOP's chances in 2012?
Best,
Dr. J.
Most of the Czar's antient recommendations were already put into play by the GOP. As you know, the Czar is more concerned with a three-term Obama presidency; but the news is not all that great for the Democrats. Although the President enjoys some popularity, the number of people who think the country is headed in the wrong direction has continued to climb steadily upward: and people strongly opposed to the President have opened a huge gap over the 19% that strongly support him. With very little middle ground, it means that the President is on very thin ice. These are conditions that show people ready to drop their support over the next year.
So how do they take advantage of this? Actually, the public is taking advantage of this, so Republicans need to do three things.
First, realize the Tea Party is not over. The energy that ushered the GOP back into the game intends them to do Great Things. So the GOP presidential candidate must appeal to the Tea Party. So far, the pickings are slim. Face the facts: the more like McCain the candidate is, the easier he will be to beat. Get a guy who understands the peril the nation is in right now, not some napthalene-scented old-timer who wants to be the next Reagan. We actually need someone willing to be even tougher.
Second, the mainstream Republican needs to see someone he can trust as an experienced leader. A lot of the younger, edgier candidates are great, but they keep jamming their feet into their mouths with dumbass comments. Think, folks, because every inch you give the news media becomes a foot of noose rope.
Third, get a backbone. Understand that if you want to be President, you will be facing a group of people—liberal progressives—who think these are the End Times. To them, you will be the end of the world. Therefore, you must be destroyed. You think things were hysterical with Bush and Cheney? Nothing compared to you. The unions will be terrifying. The environmentalists will be out of control. The carpetbaggers in the black and Latino communities will be spreading hysteria.
Knowing this, do not back down. You need to hammer home every fact about the President. He is an academic do-nothing. He lacks business and governmental acumen. He talks out of both sides of his mouth. He is a product of special interests, and doesn't even know it. Get him to talk off-prompter: hit him with math, history, foreign affairs, and business terms. And watch him stumble. Each time he brings up a lefty talking point (education, welfare, housing, healthcare), swing him back to your onslaught so that he will lack a command of the facts. Keep the President stuck in reality, and he will have no idea what to do.
Someone like this is not hard to find. There are many good candidates who can do it. Unfortunately, they have to meet the previous two conditions: and that becomes a tall order. But you can win the love of the Tea Party if you follow rule three. And you can build confidence in the old-school Republicans if you follow rule three, as well!
Edit: before you grow too weary with the pickings, remember that we are only in March, 2011. Most early candidates look lost, confused, or radical this early on; and note that public support for potential candidates is always lower compared to actual candidates. As soon as some real candidates step up to the plate, you will see their support numbers increase quite a bit. Hang in there.

Божію Поспѣшествующею Милостію Мы, Дима Грозный Императоръ и Самодержецъ Всероссiйскiй, цѣсарь Московскiй. The Czar was born in the steppes of Russia in 1267, and was cheated out of total control of all Russia upon the death of Boris Mikhailovich, who replaced Alexander Yaroslav Nevsky in 1263. However, in 1283, our Czar was passed over due to a clerical error and the rule of all Russia went to his second cousin Daniil (Даниил Александрович), whom Czar still resents. As a half-hearted apology, the Czar was awarded control over Muscovy, inconveniently located 5,000 miles away just outside Chicago. He now spends his time seething about this and writing about other stuff that bothers him.