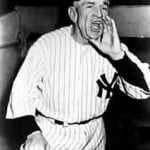 Math is hard. At least it seems that way, as New York Times' editors are either ignorant of basic math or lying. 'Puter will politely assume that the editors are not liars, and will generously assume their ignorance instead.
Today's overwrought "World to End Tomorrow: Women, Minorities Hardest Hit" editorial concerns the proposed cancellation of the federal government's "antiforeclosure efforts." The editors go on to defend four government programs Republicans have proposed cancelling. These programs are: (1) HAMP; (2) Neighborhood Stabilization Program; (3) Emergency Homeowners' Loan Program; and (4) FHA Short Refinance Option.
The NYT reasons that because 7 million single family residence foreclosures have occurred, and another 3 million are in the pipeline, the federal government must do something. So, too, is the precipitous fall in housing prices a sign of the impending apocalypse.
Let's be blunt. Ten million foreclosures have occurred/will occur because of a combination of factors. First, banks lent stupidly. Second, homeowners borrowed stupidly. Third, Wall Street securitized stupidly. Fourth, the government legislated and regulated stupidly. Plenty of blame to go around here.
None of the four programs the government created, and for which the editors advocate, have done or will do any good, other than directly transferring money from taxpayers to broke homeowners and/or banks. Here's a program by program explanation of why.
HAMP. The NYT glosses over a bunch of important information here, so 'Puter will do so as well. In short, HAMP pays banks to restructure failed loans into … shiny new failed loans! Same borrowers, same crappy collateral, same loan balance, longer payment term, now new and improved with a direct cash subsidy to the bank! Apparently, the NYT and the federal government think the problem with the housing bubble is not that it existed, merely that it popped. So pumping more cash into the bubble in a vain attempt to keep it inflated is the only logical answer. More cowbell.
Neighborhood Stabilization Program. The feds pay states, other governments and not for profits to buy and rehab vacant properties. NYT's assessment: the feds are too stingy with the money. 'Puter's assessment: spending federal taxpayer money to get states to waste state taxpayer money. 'Puter's correct here. This program has the feds paying the states to buy up houses using federal grants, then using state funds to fix them up … wait for it … in an attempt to stabilize inflated housing prices! More cowbell.
Emergency Homeowners' Loan Program. First, the name is stupid. How many emergency homeowners can there be? The idea is to make no interest loans of taxpayer money (a) to people without jobs, (b) secured by valueless collateral (ostensibly, the prior lien remains intact, meaning that on underwater collateral, there's no money), and (c) which loans are forgiven simply for remaining in the collateral house for five years. This is a direct gift of taxpayer money to people who ought to be in bankruptcy. It's like the Community Reinvestment Act (lend money to non-creditworthy borrowers), only dumber. More cowbell.
FHA Short Refinance Option. This ingenious program permits underwater borrowers to refinance their house to secure a better interest rate. How is this done? What bank would be dumb enough to lend into an underwater situation? Actually, no bank is that stupid. The federal government is stupid enough to guarantee the entire transaction with your money, though, making the transaction as good as gold. See how they do that? 'Puter would be happier if they took all the money they're blowing on this program and gave every taxpayer an all expenses paid trip to hang with Charlie Sheen for a night. It's a sounder investment.
As the NYT editorial board vividly illustrates, our elite intelligentsia are neither. As the inimitable Casey Stengel once said, "Can't anybody here play this game?"

Always right, unless he isn't, the infallible Ghettoputer F. X. Gormogons claims to be an in-law of the Volgi, although no one really believes this.
'Puter carefully follows economic and financial trends, legal affairs, and serves as the Gormogons' financial and legal advisor. He successfully defended us against a lawsuit from a liquor distributor worth hundreds of thousands of dollars in unpaid deliveries of bootleg shandies.
The Geep has an IQ so high it is untestable and attempts to measure it have resulted in dangerously unstable results as well as injuries to researchers. Coincidentally, he publishes intelligence tests as a side gig.
His sarcasm is so highly developed it borders on the psychic, and he is often able to insult a person even before meeting them. 'Puter enjoys hunting small game with 000 slugs and punt guns, correcting homilies in real time at Mass, and undermining unions. 'Puter likes to wear a hockey mask and carry an axe into public campgrounds, where he bursts into people's tents and screams. As you might expect, he has been shot several times but remains completely undeterred.
He assures us that his obsessive fawning over news stories involving women teachers sleeping with young students is not Freudian in any way, although he admits something similar once happened to him. Uniquely, 'Puter is unable to speak, read, or write Russian, but he is able to sing it fluently.
Geep joined the order in the mid-1980s. He arrived at the Castle door with dozens of steamer trunks and an inarticulate hissing creature of astonishingly low intelligence he calls "Sleestak." Ghettoputer appears to make his wishes known to Sleestak, although no one is sure whether this is the result of complex sign language, expert body posture reading, or simply beating Sleestak with a rubber mallet.
'Puter suggests the Czar suck it.