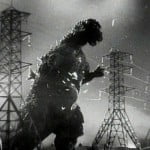 Your Mandarin is saddened by the tragedy that has befallen Japan and he offers his condolences to its citizens. Between the numerous lives that have been lost and the catastrophic damage to the country's infrastructure this is truly one of those events that will have a distinct impact on events going forward.
And as inevitable as it is that the sun will rise in the east every morning, it was only a matter of time before those with an agenda began using this disaster to try and further their goals. Your Mandarin is specifically referring to those that belong to the "Earth First" cult. You know these people, they are the ones that decry the use of oil and nuclear power because of their effects on the planet such as climate change and pollution. They are also the ones that won't let you build a solar farm in the desert because it might cause some lizard to forget how to reproduce or build a windmill because it might mutilate a flock of geese.
Now some may say that the ultimate goal of these folks is a massive transfer of wealth from rich countries to poor countries. And while that may be true, this goal is only held by the Progressives/Leftists that want to bring the planet ultimately under the rule of a one-world communist government. The real goal of the "Earth First" true believers is the return of the human race to a condition where we in their minds will not have an impact on the planet. In some quarters of this movement the ultimate goal would be to eradicate the "human pestilence" entirely to allow the planet to survive.
What these people and many in the Progressive/Leftist movement fail to realize is that humanity is constantly evolving both in an ecological sense and a societal sense, and that the key to that continued evolution is energy. Without energy not only will society collapse, but humanity will also collapse. It would be wonderful if we could power our homes and cars on water, solar rays, or happy thoughts, but in reality these technologies are decades to in some cases possibly centuries away from being able to replace our current fuels.
Aside from the fact that your Mandarin likes to be able to drive any number of the war wagons stored in the castle's garage and keep the temperature in Dat Ho's room slightly above the temperature where boron freezes, your Mandarin also realizes that a steady and reliable source of energy also helps to prevent the outbreak of war.
When you take the time to bother and actually read a history text that wasn't written by some dope-addled leftist professor you will realize that most wars were and are about resources. All we have to do is look back to World War II to realize what pushed the Japanese to attack the United States was our oil embargo against them.
Japan is a country that does not have any large coal deposits and is forced to import all of its oil. This situation has caused them to rely heavily on nuclear power to try and lessen their need to import resources from other countries. This steady source of nuclear power has allowed the Japanese to become a stable and peaceable first world nation.
Here in the United States we have large deposits of coal and large oil reserves that are inaccessible due to current administration policies and endless law suits from environmental groups. Your Mandarin is slightly perturbed by those on the left that gnash their teeth and rend their garments while they carry their signs that say, "No War for Oil", yet are creating the actual conditions that may ultimately necessitate a military effort to secure oil resources in unstable parts of the world.
This energy crisis has already impacted and will continue to impact the stability and economic prosperity of this great nation. We have all heard the cries of "Drill Baby, Drill," but that is not enough. We need to have other forms of energy that we can produce without having to rely on countries or other regions of the world that are hostile to our nation and our very way of life.
Until the United States looks within its own borders for the energy we need to maintain and improve upon our standard of living, it will continue to diminish in its stature as a world leader and as a counter balance to the forces that would plunge the planet back into the dark ages.

The Mandarin, whose real name is 吏恆, joined the order in 1309, and introduced the Gormogons into England during the 18th Century.
The Mandarin enjoys spending time with his pet manticore, Βάρἰκος, or Barry (who can be found in the Bestiary). When not in the Castle…well, frankly, nobody is quite sure where he goes.
The Mandarin popularized the fine art of "gut booting," by which he delivers a powerful kick to the stomach of anyone that annoys him. Although nearly universal today, the act of gut booting or threatening someone or something with a gut boot is solely due to him.