Don't Touch the Thermostat…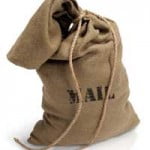 Gormogon operative BG writes in regarding the temperature of Dat Ho's hovel in the lower levels of the castle:
O Mandarin, My Mandarin –
I note with interest your claim that "…your Mandarin likes to … keep the temperature in Dat Ho's room slightly above the temperature where boron freezes…"
Can this be true? Boron freezes at 3,769 °F. And you like to keep the temp in Dat Ho's room above that?
I beg you to consider that your stern treatment of Dat Ho may perhaps be unwise. Clearly, one who can survive such extremes has powers and abilities far beyond those of mortal men.
Have you considered vivisecting him to see what makes him tick? You might well obtain something with which you could benefit all of humanity. Or perhaps line Castle Gormogon's exterior walls with it and make them impervious to phaser attacks next time GorT returns from some ill-fated future with a space armada of furious Zeptolians hot on his heels.
Or at least sell on eBay for fifty bucks plus shipping.
Well, let it be said that if nothing else your Mandarin finds it touching – and by the way if you want to keep your hand you had better stop it – that you have shown such concern regarding the apparent well being of Dat Ho.
Regarding the "stern" treatment that you refer to your Mandarin does not wish to discuss the particulars of the matter since Dat Ho knows exactly what he did to deserve this more than appropriate punishment. Really, WTF, we didn't even have that couch for a week. Do you realize how hard it is even with an arsenal of orbital weapons to remove a combination of hydraulic fluid, monkey entrails, Pepto Bismol, and peppermint schnapps from suede? Really, do you?
It's because of incidents like this that we just can't have nice things around the castle.

The Mandarin, whose real name is 吏恆, joined the order in 1309, and introduced the Gormogons into England during the 18th Century.
The Mandarin enjoys spending time with his pet manticore, Βάρἰκος, or Barry (who can be found in the Bestiary). When not in the Castle…well, frankly, nobody is quite sure where he goes.
The Mandarin popularized the fine art of "gut booting," by which he delivers a powerful kick to the stomach of anyone that annoys him. Although nearly universal today, the act of gut booting or threatening someone or something with a gut boot is solely due to him.