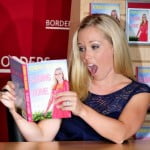 Attention all loyal and some disloyal Gormogon readers, your Mandarin will be signing books this weekend at Lou and Tammy's Book Barn in beautiful downtown Chattanooga, Tennessee.
Now many of you may be asking, "Between running a world-wide secret conspiracy, creating orbital super weapons that boggle the mind of the average person, and holding back the Czar's hair so it doesn't fall in to the toilet, where does the Mandarin find the time to write a book?"
Well the answer to that question quite frankly is that your Mandarin does not have the time to write a book. So your Mandarin will be writing useful and strangely personal suggestions and corrections in the margins of many of the "self-help" books that pollute the shelves of fine retailers everywhere.
The event is scheduled to take place between 3:00 P.M. and 5:00 P.M. or until the owners realize what your Mandarin is doing and call the police…again.

The Mandarin, whose real name is 吏恆, joined the order in 1309, and introduced the Gormogons into England during the 18th Century.
The Mandarin enjoys spending time with his pet manticore, Βάρἰκος, or Barry (who can be found in the Bestiary). When not in the Castle…well, frankly, nobody is quite sure where he goes.
The Mandarin popularized the fine art of "gut booting," by which he delivers a powerful kick to the stomach of anyone that annoys him. Although nearly universal today, the act of gut booting or threatening someone or something with a gut boot is solely due to him.