Another Powers Held Hostage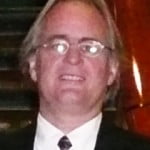 Yes, it's Sunday—the day that bad news about the Obama administration gets leaked out, in hopes that you and the few triple-digit-IQed folks in the mainstream media completely miss it.
Here is a great headline out of The Onion: Most Transparent Administration Ever Stuffs Reporter In Closet For Over An Hour. Except it appeared on Big Journalism, and also appears on The Freep.
As we understand it, Senator Ben Nelson (D-FL) had a fund raiser event on Wednesday (see? Bad news about the administration is suppressed until the weekend) at the spacious home of an Orlando-area real estate developer. And who shows up? Vice-President Joe Biden.
And a pool reporter from The Orlando Sentinel, who used his press credentials to get inside as the sole representative of the press. However, Biden's staffers (they were specifically indicated in all versions of the story) decided that having a reporter this close to Biden and prominent guests was a bad idea. So they ushered him into a large closet, equipped with a chair and a bottle of water, and closed him up in there. A member of Biden's detail stood outside the door to prevent the reporter from escaping.
The reporter, Scott Powers, was held inside the closet for over 75 minutes, at which time Biden left and the reporter was free to exit. Powers, unable to interview anyone, filed a story about his imprisonment at his paper, The Orlando Sentinel. We do not know what was in the original story, but the editors re-wrote the copy as a short oh-by-the-way piece by Mark Matthews and David Damron. Powers's story of the incident was completely buried, even though Powers claims it was not.
As word of the incident got out, folks have been lambasting the Sentinel's editors, as well as allegedly sending emails to Senator Nelson demanding an explanation. The developer personally called Powers to apologize profusely, unaware what had happened to him during the event. Powers himself is downplaying the seriousness of the incident, and said they offered him food and bathroom breaks (neither of which he accepted). "Frankly, I've been treated badly at over events." Great, but it does not matter.
Another victim of this event should probably be Senator Nelson, who is facing a tough re-election bid; it would be a tough thing to try to explain what happened at his own fundraiser, you know, if his Republican adversaries were to, you know, somehow get this story out about the Vice-President, possibly with the knowledge of the Senator, you know, coercing a member of the press into a confinement against his will for over an hour. You know?

Божію Поспѣшествующею Милостію Мы, Дима Грозный Императоръ и Самодержецъ Всероссiйскiй, цѣсарь Московскiй. The Czar was born in the steppes of Russia in 1267, and was cheated out of total control of all Russia upon the death of Boris Mikhailovich, who replaced Alexander Yaroslav Nevsky in 1263. However, in 1283, our Czar was passed over due to a clerical error and the rule of all Russia went to his second cousin Daniil (Даниил Александрович), whom Czar still resents. As a half-hearted apology, the Czar was awarded control over Muscovy, inconveniently located 5,000 miles away just outside Chicago. He now spends his time seething about this and writing about other stuff that bothers him.