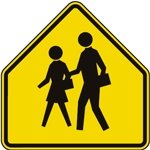 In a follow up to the Czar's recent post on home schooling your Mandarin would like to add to that neither home schooling or institutionalized schooling are the ultimate answer to educating our children. In reality it is a combination of both that provides the greatest benefit to children.
The institutional schools provide the comprehensive curriculum, support services for those who require them for social, physical, or learning disabilities, and an environment where children can learn to interact with their peers. But with all the resources available to them, the institutional schools cannot and should not be the only place where our children are educated.
Parents need to take an active role in their children's education. While there are many fine educators out there, you are ultimately depending on a government entity to deliver a quality product. Too many parents feel that they shouldn't have to do the educators job especially after what they pay in property taxes.
But the truth of the matter is that learning doesn't just take place in the six hours that the children are in school. There is only so much time that an educator, no matter how skilled or well intentioned can spend on any one topic. If you want your children to succeed, then you have to invest the time to go over their homework, drill them with flash cards, and discuss with them what they have read and what is the meaning of what they just read.
Many people today have been conditioned to rely on others for everything. Now your Mandarin doesn't expect you to go out and grow your own grains, fruits, and vegetables, raise and slaughter your own livestock, or construct an orbital super weapon (which happens to actually be your Mandarin's job). But just as one goes to the super market to purchase the raw ingredients for dinner, once you get your groceries home you are the one that turns them into a meal.

The Mandarin, whose real name is 吏恆, joined the order in 1309, and introduced the Gormogons into England during the 18th Century.
The Mandarin enjoys spending time with his pet manticore, Βάρἰκος, or Barry (who can be found in the Bestiary). When not in the Castle…well, frankly, nobody is quite sure where he goes.
The Mandarin popularized the fine art of "gut booting," by which he delivers a powerful kick to the stomach of anyone that annoys him. Although nearly universal today, the act of gut booting or threatening someone or something with a gut boot is solely due to him.