Home Schooling Costs and Benefits: Who's Right?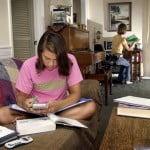 DEAR CZAR, OH HOW I CARE FOR YOU,

What do you think of the proposed legislation that Illinois home-schooled students be registered with the state?

Prima facie, it looks reasonable. I know that, in other states, they must meet certain curricula and have things approved by a teacher employed by the state. What are the home schooling people protesting? What do you think of the law? Is home schooling on the rise in Illinois?

I hope you're pro-homeschooling. Otherwise, we can no longer be friends. Also, you'll have to give back all those cups of sugar you borrowed.

God Bless,

JS, Operative Extraordinaire
Before anything else is answered, the Czar must divulge that the wonderful Царица is herself a school teacher and union member. Bear this in mind.
The Czar is not opposed to home schooling, and hears from many people who do it. In the Царица's experience, though, she finds that many home schooled kids suffer in two areas when she has personally assessed them. The first gap is educational: she can quickly identify what the intention of the parents was by a basic gap analysis.
Kids home schooled because the local schools are too weak in STEM (science, technology, engineering, and math) have through-the-roof scores in those areas but are often weak in language arts, history and social sciences
Those home-schooled because of political reasons (my kids need to get out of those liberal messes) are great at reading, social studies and history, but often weak in math and language arts.
Those educated for religious reasons* are great in language arts, reading, and history, but typically weak in science and math. Very rarely does she encounter a home-schooled kid who excels in all these areas. And by weak, she means weak.
The second gap is social. Home-schooled kids who go on to high school or even college are quite often sullen, moody, and easily victimized. They have few social networks, wind up suspiciously ill more often, and rub the other kids the wrong way. Those with developmental issues stand out right away—things that would be diagnosed and even referred are regarded as "Timmy's special traits," rather than "Wow, my kid is a brat?" Few programs are in place to help home-schooled kids with dyslexia, spectrum disorders, or cognitive disabilities.
The Czar expects that Mrs. Ghettoputer and Mrs. Mandarin, also involved in education, see similar gaps. A lot of home schoolers are reading this and penning letters to say our wives are all union sell-outs, and so on, but read the next paragraph word-for-word, please.
The Царица is all in favor of home schooling, but says the vast majority of parents are ill-prepared to deal with (a) all aspects of all educational components—the parents stress the subject they themselves are good at, but downplay the weaker fundamentals, (b) are seldom self-honest about handling kids who are failing, and (c) even worse often fail to address highly successful home-schooled students who excel past their parents's abilities to keep up. She admits many public schools are also equally ill-prepared for these things, but in fact most are able to assess and address the needs correctly. Failures in the system are rare and even predictable by the politics in the district. In other words, you're never surprised by which schools fail to help the student in question. The same issues at the same schools keep popping back up.
Now, the irritation about registering home schoolers is a simple one, with a simple origin: parents happy with public school education in their area tend not to home school. So when there is a perception that "the very morons who screwed it up are demanding the right to invade our home and assess my kid's education&,#148; the idea of registering is opposable. Screw you, statist bastards: clean up your own damned mess before you come into my house to say Timmy is lacking in some areas.
The flip side of the argument is exactly what you predict: some states require set guidelines, because they know about the trend for "gappy" instruction. Yeah, Mrs. Schluck, your kid is doing algebra by age 11; but when we asked Timmy what a simile was, he nervously pointed to the cat.
Regrettably, the Царица will tell you there is no shortage of resources exist to help parents home school their kids. Even ones tailored for Illinois. There are set legal requirements in Illinois for what must be covered, and how much each subject shall be stressed (though you are welcome to exceeed them). The problem is your last question: is it on the rise? That is one of the fundamental reasons for registration, say the proponents. We really have no idea. And most states have some sort of means to track whether kids are home schooled, to what extent, and which ones will attend schools—simply because there is a fiscal responsibility to know the student population for next year.
But who is really behind the proposition and opposition? In our analysis:
The real proponent here is not the teacher unions** (who frankly couldn't care less about a few thousands kids, since they would not add up enough to require adding additional due-paying teachers), but apparently members of Illinois' State Board of Education, who were originated and supported the bill, but have now dropped the suggestion due to the unpopular backlash it received.
The real opponent behind that backlash is the ICHE and similar home-schooling bodies who are terrified that greater state interest and assessments will reveal what a crappy job many home schooling parents are doing. Remember, if enough parents are exposed for doing substandard work, the state will take action and perhaps restrict home schooling considerably. The less you know the better.
Now, here are our questions: (1) If home schooling parents are forced to register their students, how does this benefit the State? (2) Conversely, what is a failure to register these kids costing Illinois residents? (3) If the bill had been passed, what exactly would the state do next? Specifically, what happens after they register? One of the prime reasons the SBE dropped their support of this bill was because they, apparently, could not answer those questions, either.
So the Czar speaks verily: a state has a vested interest in knowing which children are being home schooled for two reasons: (1) to determine how many are going to enter or leave state-funded public schools (for budgeting), and (2) to identify which kids are not attending schools or home schools and are therefore not being educated at all—remember that state law makes the state the educator of last resort. The state should know which kids are basically playing hooky all day.
Past that, the state needs to establish a clear rationale and plan of action for anything past that. If the concern is that some home schooling parents are not meeting minimum state requirements (and rightly or no, the law allows the state to set those minimums) and the state assumes responsiblity to fill in those deficiencies, then this must be clearly articulated beyond a mere registration process.
In other words, you want to register home schoolers to verify they are being schooled at home? Fine. But do not scare the parents that the state can take some unspecified action later as a result.
* On a personal note, some parents home school for religious reasons based on the teaching of evolution. These parents are terrified that the schools will teach them about the evils of evolution and natural selection. These parents are welcome to teach their kids at home about Creation, but to omit a legitimate lesson plan around evolution is morally reprehensible. Evolution is a fact easily proved by thousands of simple examples, and threatens only those whose own religious faith is cartoonishly weak. If your own faith in God is disproved by something so obviously true, then your faith was not strong enough from the outset. Fortunately, this point does not seem to be the primary driver behind home schooling, but for those couple hundred who are so motivated, your kids will be ill-prepared for surviving in a technological economy. If you cannot accept the basic science behind evolution, you might as well not even teach them math. See how far they get.
** The bill's author is a bona fide educator who taught in non-union, private (Catholic) schools.

Божію Поспѣшествующею Милостію Мы, Дима Грозный Императоръ и Самодержецъ Всероссiйскiй, цѣсарь Московскiй. The Czar was born in the steppes of Russia in 1267, and was cheated out of total control of all Russia upon the death of Boris Mikhailovich, who replaced Alexander Yaroslav Nevsky in 1263. However, in 1283, our Czar was passed over due to a clerical error and the rule of all Russia went to his second cousin Daniil (Даниил Александрович), whom Czar still resents. As a half-hearted apology, the Czar was awarded control over Muscovy, inconveniently located 5,000 miles away just outside Chicago. He now spends his time seething about this and writing about other stuff that bothers him.