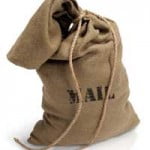 GD, master of all he surveys (which includes a good portion of the front yard) sends this via Aldis lamp:
Oh wise and ever-merciful Czar, please do not visit a plague upon my house for writing. Your liberal video game sounds AWESOME, I urge you to begin production immediately, and then ask liberals to explain why they would want to live that way IN REAL LIFE, if they cannot stomach a game like that.

As an interesting aside, I note that the article (and the commentary at Gormogons) does not mention BioShock I, BioShock II, and the pending BioShock Infinite. All of which I would think to be darlings of liberal gaming (aside from the whole "shoot things in the face until they die" part). BioShock I and II revolve around a "Randian" society being driven to its illogical conclusion and basically consuming itself by allowing the evil capitalists to "exploit" the "weak". Likewise, BioShock Infinite (not yet released, but based on reviews I have read) seems to draw its story from a xenophobic "tea party"-esque vision of America. I keep hoping that BioShock's superb development team (2K) will set its sights on a thoroughly liberal version of America and what horrors await us there.

Sincerely,
GD
Huh. Not familiar with BioShock, but that actually helps prove the point. There are liberally themed games, but how many are household names?
Meanwhile, check out these babies which are still available.

Божію Поспѣшествующею Милостію Мы, Дима Грозный Императоръ и Самодержецъ Всероссiйскiй, цѣсарь Московскiй. The Czar was born in the steppes of Russia in 1267, and was cheated out of total control of all Russia upon the death of Boris Mikhailovich, who replaced Alexander Yaroslav Nevsky in 1263. However, in 1283, our Czar was passed over due to a clerical error and the rule of all Russia went to his second cousin Daniil (Даниил Александрович), whom Czar still resents. As a half-hearted apology, the Czar was awarded control over Muscovy, inconveniently located 5,000 miles away just outside Chicago. He now spends his time seething about this and writing about other stuff that bothers him.