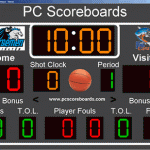 Your Mandarin is a devout believer in fair-play and sportsmanship. Your Mandarin also is a firm believer that when you compete, whether that is on the field of play or in the workplace, you need to give the maximum effort to succeed.
There has been a disturbing trend over the last 20 to 30 years to chastise and ridicule teams or individuals for winning with too large a margin over their opponents. To illustrate this point refer to this article regarding the 108-3 rout by Christian Heritage High over West Ridge Academy in Utah.
The coach for Christian Heritage High, Mr. McGill, has instilled a philosophy of not backing down just because victory is certain. To quote Coach McGill, "Too many people in the world right now allow the youth to not be as good as they can be, allow them to be lazy. Here, I'm giving them an opportunity to live up to the best of their abilities and be proud of what they're able to accomplish. If that's what I'm being blamed for, then OK, I accept it."
Well of course the coach for the victorious team has been the subject of ridicule and the school has apologized for the lopsided score. What really caught your Mandarin's attention was this excerpt from the article regarding Coach McGill's personal philosophy :
"That commitment to excellence comes at a cost. In this case, it was the ego of teenage girls that was affected by the effective implementation of McGill's personal philosophy. Given that West Ridge is a school for at-risk youth, those egos in question may be even more fragile than most."
Well it looks like what the real issue here is that Coach McGill violated the liberal/progressive doctrine that everyone is created equal and that there should not be any winners or losers. Well your Mandarin for one is glad to see that there are still individuals out there willing to instill a competitive sprit into his players. In addition, the players on Coach McGill's team may not fully appreciate the values he is trying to instill in them today, but your Mandarin is sure that they will when they get older.

The Mandarin, whose real name is 吏恆, joined the order in 1309, and introduced the Gormogons into England during the 18th Century.
The Mandarin enjoys spending time with his pet manticore, Βάρἰκος, or Barry (who can be found in the Bestiary). When not in the Castle…well, frankly, nobody is quite sure where he goes.
The Mandarin popularized the fine art of "gut booting," by which he delivers a powerful kick to the stomach of anyone that annoys him. Although nearly universal today, the act of gut booting or threatening someone or something with a gut boot is solely due to him.