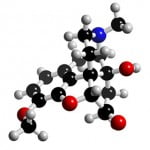 Things are different today, I hear every sergeant say.
Operative MC sends a cipher on the back of a Bazooka Joe comic concerning this article in yesterday's USA Today (America's high school paper of record). The article concerns the overprescription of narcotic pain killers for our uniformed men, and the resultant addiction and dependency. MC writes:
Given your medical history I thought you might be interested in this article.

Having been subjected to the military medical system for twelve years, and watching others deal with it almost that long after, there are a lot of things here that can be extrapolated to what will happen under Obamacare. The military likes pills. You deal with the pharmacist only semi-occasionally to get the refills, and the doctor or PA may examine you now and again to make sure you're not in an absolute stupor. It's a cheap treatment. Your case goes on autopilot until something changes enough to attract their attention again.

I was fortunate my back issues came after I got out of the military system. I've seen two other people with sciatic pain and they suffered for the longest time with pills and occasional physical therapy as their (half-assed) treatment. There seems to be an extreme reluctance to recommend surgery – I don't know if cost pressure has anything to do with it or not (they probably would have been referred to local hospitals at expense to the military). Both individuals I knew were reduced to walking with canes and they were transferred before I knew whether they ever got a good resolution.

Besides the government-managed health care issue, the standout thing to me is that this Army lieutenant general was willing to go public both inside and outside of the military to bring attention to this. I was despairing of flag officer leadership in general, but then an officer like this sees a need and selflessly steps up. Perhaps he's figuring on a quiet retirement soon instead of promotion, perhaps not. But he does go out and say publicly "yes, I had a problem with pain pills, and the addiction problem is not just personal, it's driven by the way the Army treats patients."
We would do well to heed MC's first hand experience. We owe a debt to our soldiers, sailors, airmen and Marines that can never be repaid. The least we can do is not get them hooked on drugs, then cut them loose.

Always right, unless he isn't, the infallible Ghettoputer F. X. Gormogons claims to be an in-law of the Volgi, although no one really believes this.
'Puter carefully follows economic and financial trends, legal affairs, and serves as the Gormogons' financial and legal advisor. He successfully defended us against a lawsuit from a liquor distributor worth hundreds of thousands of dollars in unpaid deliveries of bootleg shandies.
The Geep has an IQ so high it is untestable and attempts to measure it have resulted in dangerously unstable results as well as injuries to researchers. Coincidentally, he publishes intelligence tests as a side gig.
His sarcasm is so highly developed it borders on the psychic, and he is often able to insult a person even before meeting them. 'Puter enjoys hunting small game with 000 slugs and punt guns, correcting homilies in real time at Mass, and undermining unions. 'Puter likes to wear a hockey mask and carry an axe into public campgrounds, where he bursts into people's tents and screams. As you might expect, he has been shot several times but remains completely undeterred.
He assures us that his obsessive fawning over news stories involving women teachers sleeping with young students is not Freudian in any way, although he admits something similar once happened to him. Uniquely, 'Puter is unable to speak, read, or write Russian, but he is able to sing it fluently.
Geep joined the order in the mid-1980s. He arrived at the Castle door with dozens of steamer trunks and an inarticulate hissing creature of astonishingly low intelligence he calls "Sleestak." Ghettoputer appears to make his wishes known to Sleestak, although no one is sure whether this is the result of complex sign language, expert body posture reading, or simply beating Sleestak with a rubber mallet.
'Puter suggests the Czar suck it.