MSM: So How Do I Feel About Things?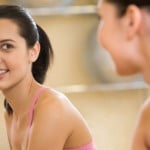 Well, the Czar regrets this post may have nothing new for you. Rather, it is just an update of a familiar stump speech of ours.
Over the weekend, the mainstream media yammered on and on about how the Tucson shootings had to be the work of the right-wing. Later, that got amended to how they probably were the work of the right-wing. Then, it became an analysis of how they could (and maybe even should) be the work of the right-wing.
Now, of course, the media is sputtering about how the other guys got it wrong. No, it's the fault of guns. It's the fault of a culture of violence. And more curious is the repetitive use of the word "vitriol." Hint: whenever the press starts using a seldom-used word all over the place, they are taking their directives from some other common source. "Vitriol" is one such code word. "Eliminationist" is another.
The problem with this is that the media have decided that they are the more interesting story.
News flash: Charles Guiteau inspired by Sarah Palin? And whenever the media become the story, they have failed.
Why not, indeed: the narrative was going so well—a right-wing extremist, a tea partier who hates all form of government, was inspired by Sarah Palin to kill a Democratic congresswoman for being a Blue Dog Democrat. Perfect news fodder, worth weeks of special graphics, intro music, and possibly the start of Sarah Palin going into the Gary Hart category. Or, at worst, the Gary Condit category.
Except, the shooter wasn't right-wing. He wasn't an extremist. Nor a tea partier. Nor do tea partiers hate government. Nor was he inspired by Sarah Palin. Nor was the primary victim a Blue Dog democrat. Hell, contrary to earlier reports, he didn't even kill her. So instead, we will simply talk about our reaction to this, how we feel about extremist talk, and why guns force people to do extremist, right-wingy things.
Meanwhile, Congresswoman Giffords is in a coma, but periodically regains consciousness, has non-verbally indicated she is alert, aware of what happened, and expressed joy at seeing her husband by her side. This, if all you do is watch the news, might be new information to you, since the media is barely covering this miraculous story of a woman fighting back.
Because that does not fit the mainstream narrative. So now it will be down to gun control. And no one will raise the ironic question—if there is such a lack of gun control in Arizona, why did no one there have a firearm to shoot the shooter? The media cannot even comprehend the question to ask it correctly.
Another hint: when you want to predict what the media will do next, always imagine what a 14-year-old freshman will do, or how she will interpret the events in relation to herself, to impress a senior guy. This method is eerily accurate.

Божію Поспѣшествующею Милостію Мы, Дима Грозный Императоръ и Самодержецъ Всероссiйскiй, цѣсарь Московскiй. The Czar was born in the steppes of Russia in 1267, and was cheated out of total control of all Russia upon the death of Boris Mikhailovich, who replaced Alexander Yaroslav Nevsky in 1263. However, in 1283, our Czar was passed over due to a clerical error and the rule of all Russia went to his second cousin Daniil (Даниил Александрович), whom Czar still resents. As a half-hearted apology, the Czar was awarded control over Muscovy, inconveniently located 5,000 miles away just outside Chicago. He now spends his time seething about this and writing about other stuff that bothers him.