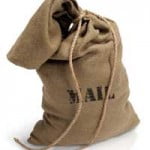 Oh mighty and fearsome Czar,

As I listen to all the posturing by politicians in the aftermath of the Tucson tragedy about gun control it brings to mind the old saying "if you're a carpenter the solution to every problem looks like a hammer." I guess if you're a lawyer the solution to every problem looks like a new law. Rep. King's proposition to make it illegal to carry a gun within 1000 ft of a Government official is a little like making it illegal to drive on the sidewalk because some drunk driver jumped a curb and hit some pedestrians.

I don't think we need new gun control laws. What we really need are fewer lawyers in DC. Or maybe just fewer lawyers period.

FJR
The Czar is fairly certain is is illegal to drive on the sidewalk.
Gun control is of course a popular issue among liberals. Evidently, and no one seems to know where, the Constitution allows people to have guns. Fine: we can simply make it ridiculously difficult to obtain, own, or operate a weapon.
Let us think about Rep. King's suggestion. It becomes illegal to be within 1,000 feet of a federal official with a weapon. King insists, and many pundits agree, this is quite reasonable.
But is it? It is illegal to be within one-fifth of a mile of any federal official? In other words, if a federal judge is in his or her chambers downtown, one-fifth of a mile makes it illegal to be in possession of a weapon anywhere in 90% of most downtowns in the US.
So while appearing reasonable on the one hand, we soon see the proposal is ludicrous, and serves no other function than to eliminate weapons from urbanites. Interestingly, the massive push for gun control overwhelmingly originates from cities. And cities, overwhelmingly, are where minorities live. Why has no one put out an equally ludicrous thesis that gun control advocates are attempting to eliminate legal firearm ownership from minorities?
Perhaps because the findings might not be that ludicrous.

Божію Поспѣшествующею Милостію Мы, Дима Грозный Императоръ и Самодержецъ Всероссiйскiй, цѣсарь Московскiй. The Czar was born in the steppes of Russia in 1267, and was cheated out of total control of all Russia upon the death of Boris Mikhailovich, who replaced Alexander Yaroslav Nevsky in 1263. However, in 1283, our Czar was passed over due to a clerical error and the rule of all Russia went to his second cousin Daniil (Даниил Александрович), whom Czar still resents. As a half-hearted apology, the Czar was awarded control over Muscovy, inconveniently located 5,000 miles away just outside Chicago. He now spends his time seething about this and writing about other stuff that bothers him.