Egypt: Some Possible Scenarios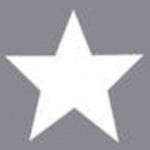 There is a joke once popular among Egyptians and more appropriate now than ever. Roughly translated, it goes like this: "The Angel of Death comes to Ḥusnī Mubārak, and says 'It is time. Say good bye to the Egyptian people.' Mubārak looks surprised, and asks 'Why, where are they going?'"
Mubārak has known powerful opposition and snuffed it; however, what is transpiring in Egypt now is something new to him: a widespread condemnation of his leadership. Despite the clampdown on private communications throughout Egypt, news is still getting out of vast demonstrations and outright rioting. This might sound familiar, if you remember what happened in Tunisia.
This might also sound familiar, if you recall Iran in 2009. And in equally familiar terms, the Obama administration opts to do nothing. We sit on our hands, and pretend to be uninterested: after all, Tunisia worked out okay, right? And while we sit idle, other forces—very real, very persuasive, and very evil forces—are not. Word is that the vile Muslim Brotherhood, among others potentially worse, is insinuating themselves and calling for reform.
This might also sound familiar, if you recall Iran in 1979. There, popular rejection of the despotic Shah of Iran resulted in hijacking of the country by a terrible dictatorship that continues to result in thousands of innocent deaths a year around the world. And just as we wrung our hands and begged the merciless to show some kindness to the Shah, who really wasn't that bad of a guy, we have our own vice-president stating clearly that Ḥusnī Mubārak is not a dictator. These sorts of comments inspire the people, all right, but not in the way that helps mankind. The Obama administration, like the Carter administration, operates under the principle that facts should be based on what is least inconvenient for you.
How does this hands-off hope-for-the-best foreign policy play out? We have four possibilities: each might not seem related, but they are.
The Iranian Scenario. A popular uprising is led by the people. Extremist elements gain control, and direct popular anger toward the West; peace and prosperity rely on a rejection of Western values and an embrace of ancient (though largely retro-invented) traditions of oppression and control. As the famed "students" taught us, it takes only a few hundred of them to secure power in a land of millions. And if you know the Persian culture, you will not readily find a more independent, freedom-loving people in that region. If Iran can fail to liberate itself, what hope does Egypt have?
The Korean Scenario. With the ousting of Japanese garrisons in 1945, (South) Korea suddenly found itself free for the first time…well, since ever. The problem was that the entire country was largely ungoverned, and the populace inexperienced at best in running things. As a result, the US attempted to foster a temporary government made up of those Koreans who had experience—unfortunately, this group consisted solely of people regarded as traitors. The result was an instantly corrupt and unpopular government. The only person who managed to bring any order or control was Syngman Rhee, who wound up being his own Ḥusnī Mubārak: rigged elections, brutal enforcement of capricious but draconian laws, and suppression of all dissent. The US tolerated Rhee because he brought actual law and order and resisted communism—yet history proves leniency toward anti-communist dictators never pays dividends (Iran, Iraq, Afghanistan, Pakistan). Long after the communist invasions were repelled, the people of South Korea suffered under the yoke of allowing one dictator to replace another. Egypt's history of popular, freedom-loving, election-loving leaders is rather slim.
The Saigon Scenario. A young nation attempts to set up a modernized, pro-West government committed to resisting despotic rule pouring in from the North. Like Korea, except rather than put a cruel strongman, they attempt to do it themselves. Except, conflicting directions and shifting strategies from America result in rampant confusion. The first government falls, and is replaced by another. A crisis of confidence ensues with the new guys, and a series of government rise and fall: presidencies, triumvirates, juntas, committees, and partnerships. At one point, President Johnson privately wonders if there is a single, literate Vietnamese over age 30 in Saigon who hasn't been president there for at least 20 minutes. Confusion, experimentation, misdirection, and corruption become the order of the day. And what happens? Brutality and prolonged warfare resulting in the bad guys winning. Egypt is very much able to tip in a direction like this.
The Baghdad Scenario. While still a developing scenario, some bets are already on the table. After a shaky start, a genuine democracy is starting to stretch its wings in Iraq. The people are prospering, and the country is developing. Violence levels drop below those seen in Mexico. Business are seeing a return on investment. The people are starting to speak favorably of democracy. One big bet on the table: the violence and uprisings starting to foment in the Muslim world will not come to Iraq. Terrorism will always be a threat, at least for the next ten years, but will rapidly decline. And while Tunisia, Egypt, and possibly Libya, Yemen, Saudi Arabia, Iran, Pakistan, Syria, and even Jordan will see revolt and discontent, Iraq will remain an oasis of calm.
Obviously, the best scenario for Egypt will be the East European scenario: a despotic leadership will be evicted from the country by the will of the people, and the public will embrace a new government based on fully democratic principles, a free-market economy, and a recognition of the rights of all people. But such a result for Egypt is unlikely even under the best of US presidents. And while the Baghdad scenario is reassuring, the Obama administration's inexplicable disinterest and distaste for capitalizing on democratic movements will at best result in one of the first three scenarios.
And let us hope there is no new Cairo scenario to add to the list.

Божію Поспѣшествующею Милостію Мы, Дима Грозный Императоръ и Самодержецъ Всероссiйскiй, цѣсарь Московскiй. The Czar was born in the steppes of Russia in 1267, and was cheated out of total control of all Russia upon the death of Boris Mikhailovich, who replaced Alexander Yaroslav Nevsky in 1263. However, in 1283, our Czar was passed over due to a clerical error and the rule of all Russia went to his second cousin Daniil (Даниил Александрович), whom Czar still resents. As a half-hearted apology, the Czar was awarded control over Muscovy, inconveniently located 5,000 miles away just outside Chicago. He now spends his time seething about this and writing about other stuff that bothers him.