DHS: Still Missing the Picture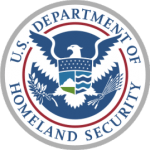 A Piedmont Airlines DHC-8 flew into restricted airspace Saturday afternoon, prompting a full evacuation of the Capitol! Aircon Red! was declared! Fighters were scrambled! Occupants had two minutes to respond!
Consider the Czar surprised. First, he did not know Piedmont Airlines was still operating since, oh, about 1980. And that anyone flew DHC-8s into major airports. Whatever.
Ah, but wait. Seems the plane did not actually fly into restricted space, but simply lost contact with the tower on approach when pilots switched to an incorrect radio frequency for about fifteen minutes. The pilots regained contact with the tower when they were three minutes away from landing.
The plane landed safely by the time the F-16 interceptors were even scrambled from Bolling AFB to investigate. The F-16s returned to base without even knowing what plane they were looking for.
So let us review. A plane did not enter restricted airspace. The tower had the plane on radar the entire time and could see there was no deviation off the flight path. Pilots realized no one was answering their messsages, and double-checked their setting. They discovered the error and corrected it a minute before the plane could have posed a physical threat to a federal building. The plane landed normally, and only then did someone bother to scramble fighters from Bolling.
This is a weird story, unless you look at it like this: a thoroughly inept DHS has no concept of what is supposed to happen when a landing aircraft loses radio contact with the tower. They get in the way, and instead of immediately scrambling fighters within 90 seconds of the loss of radio contact, elect to make numerous phone calls to superiors. Eventually, they proceed to evacuate the Capitol and then authorize the jets to check things out, unaware the plane has landed.
Math: If the plane was out of contact for 15 minutes, and then re-established contact 3 minutes before landing, the total time would be 18 minutes of crisis. Assuming you scramble fighters 90 seconds after loss of contact, a 140 mph DHC would be about 38 miles out from Reagan, and about 39 miles out from Bolling AFB. An F-16 takes off at about 145 mph, but can cook fast right after that. Let us say, though the interceptors averaged 200 mph. They would intercept the plane about 7 minutes later, with the plane 23 miles out. That is a great deal of time to assess and, if tragically necessary, take action.
The Czar believes the real chain of events should have gone like this—and Secretary Napolitano is free to borrow this for her next cut and paste change of procedures. An approaching plane is in radio contact with the tower. Without warning, radio contact is lost: this constitutes an immediate emergency. A tower controller attempts to contact the plane continuously; another controller immediately advises all other aircraft in the vicinity to be advised, maintain separation, and see if one of those pilots can contact the aircraft from their closer range. Meanwhile, traffic control monitors the craft on radar for any loss of contact or deviation from expected altitude and vector. They also check the aircraft's transponder signal for any of three codes: 75 (hijack), 76 (radio failure), or 77 (inflight emergency). (In this case, transponder settings were normal.)
Simultaneously, a supervisor alerts the FAA as well as the North American Aerospace Defense Command. The former immediately notifies the DHS, and the latter reviews the status of information. The Czar, incidentally, expects that all of this happened, in this order, within 30 seconds.
What should have happened next is also simple. The NAADC reviews the situation with traffic control, ascertains there is no immediate threat, but spools up the fighters at Bolling just in case. The DHS assesses the data and strongly considers evacuating the building. The two have something in common: both sides must assess the facts. If the transponder changed, if the plane deviated even slightly from what would be expected…then you scramble jets and evacuate buildings because you truly have only minutes. When the pilot re-establishes contact and explains the error, the pilot will be notified to report to the FAA office at Reagan to discuss why it took so long to realize no one was answering them.
What probably happened was politics. Someone, without question, said "We can't risk another 9/11." The evacuation order was given. The NAADC, on the other hand, correctly assessed this was not an air defense problem—but then a second call came from the DHS side to NORAD, who ordered the jets to scramble…after the plane had already landed. Wanna bet there was an end-run around the NAADC? And that the call came from a cell phone from the back seat of some Lincoln Town Car on 395? By the way, you should read about the confusion that happened after the all-clear was given: Capitol staffers report being kept out of their offices for hours as security and police wandered around in confusion, alarms and alerts continuing to sound long after the passengers on that flight were already in cabs on their way home. Why? Because nobody was in charge. Instead, weekend staffers were calling around on cell phones wondering what to do next. And that is why interceptors get scrambled two minutes after the plane is at the gate.
So here is what you will hear, Americans: thank God this was simply pilot error, but because of the hard lessons learned in 2001, some quick-thinking men and women chose not to take the chance, and evacuated the area for everyone's safety, because the Obama administration is tough on terror!
What really happened is that this is a minor flight emergency that has standard responses in place, but some Saturday on-call staffer over-reacted and tried to showboat the entire event, causing a charlie foxtrot of monumental proportions.
And sure, Secretary Napolitano is reading this and saying "Screw you, Czar: this is easy for you to say, since you already know the event was not a real emergency." Fair enough, but had it been real, the lack of adherence to standard, existing security procedures would have resulted in horrific catastrophe. The interceptors would have arrived so freaking late that you would be forced to admit this job is way out of your depth.
No matter how you look at it, this makes you look really bad.

Божію Поспѣшествующею Милостію Мы, Дима Грозный Императоръ и Самодержецъ Всероссiйскiй, цѣсарь Московскiй. The Czar was born in the steppes of Russia in 1267, and was cheated out of total control of all Russia upon the death of Boris Mikhailovich, who replaced Alexander Yaroslav Nevsky in 1263. However, in 1283, our Czar was passed over due to a clerical error and the rule of all Russia went to his second cousin Daniil (Даниил Александрович), whom Czar still resents. As a half-hearted apology, the Czar was awarded control over Muscovy, inconveniently located 5,000 miles away just outside Chicago. He now spends his time seething about this and writing about other stuff that bothers him.