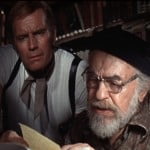 Partially de-fatted beef fatty tissue. That is one of the main ingredients in Potted Meat. Your Mandarin mentions this in relation to this article regarding the "seasoned beef" used in Taco Bell products.
Taco Bell is being sued by Amanda Obney of California for false advertising regarding the meat-like substance used to make her Chalupa. The legal complaint accuses Taco Bell of using an amount of binders and extenders in their meat mixture that exceeds the U.S. Department of Agriculture's standards to still be labeled as beef. And if you are wondering, these binders and extenders include water, wheat oats, soy lecithin, maltodrextrin, an anti-dusting agent (whatever the hell that is), and modified corn starch.
Now your Mandarin questions your sanity and mental reasoning if you actually believe that you are getting the highest quality and cuts of beef in a product that costs you the consumer $0.99. Having said that though, your Mandarin believes that this revelation of what is really in the "seasoned beef" will not hurt the sales at Taco Bell.
This story does highlight two points that your Mandarin has been ruminating over for a long time:
1. Most consumers are only concerned with the price and not the quality of the product.
2. Most consumers really don't take the time to see where their food comes from and what is in it.
Your Mandarin has become almost obsessed with determining where the food he purchases was manufactured. Your Mandarin does his best to ensure that whatever food he purchases was made in the U.S. with U.S. sourced components, although in a pinch he will allow food made in Canada into the castle. Does this mean that your Mandarin pays more for his food? Yes it does, but I feel it is worth it.

The Mandarin, whose real name is 吏恆, joined the order in 1309, and introduced the Gormogons into England during the 18th Century.
The Mandarin enjoys spending time with his pet manticore, Βάρἰκος, or Barry (who can be found in the Bestiary). When not in the Castle…well, frankly, nobody is quite sure where he goes.
The Mandarin popularized the fine art of "gut booting," by which he delivers a powerful kick to the stomach of anyone that annoys him. Although nearly universal today, the act of gut booting or threatening someone or something with a gut boot is solely due to him.