Between A Rock and A Hot Place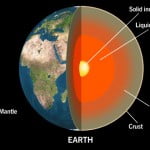 Would you like the Gormogons to move the planets around?

Oh I do want. But what I really want—if we're remaking the Solar System to order—is for Mars and Venus moved to our orbit. Let their temperature regulate to 'close to earth' normal and hey presto: living space.
Well, we could move Mars to LaGrange Point 4, and Venus to LaGrange Point 5. The Czar would not rule out Point 3, but since that puts it on the other side of the Sun, it would be very difficult for us to see what is going on there. And we have enough trouble with stuff going on halfway or not even quite halfway around the world, let alone the Sun. So on that note, L4 and L5 will have to do. Putting them anywhere else would eventually prove slam-bang fatal to life on earth.
But you must realize this could change very little. Mars, for example, would certainly warm up, releasing a lot of CO2 into the atmosphere, thickening it. And there are ways to introduce oxygen to the environment. However, two problems remain: the lack of water, and the absence of a magnetic field. Water is ridiculously expensive to ship there, and trying to milk some from a comet (an image the Czar would prefer leave his head) is unpredictable: the comet could easily do serious damage. While there could well be enough water to sustain a small population, any reasonable amount of real estate would need more than Mars has to give. Also, the absence of a magnetic field would mean Mars is bathed in radiation that would be pretty unpleasant right away.
Second, there is the Venus problem. Putting her in the L5 point would be great, but would hardly cool the planet. Remember, Venus is so freaking hot that the ground glows cherry red—and produces enough light to see by at night. Also, you know, you have the intense, crushing pressure, the sulfuric acid mists, and pyroclastic flows. Even if we move Venus's orbit 0.3 astronomical units for you, she won't be cooling down for a very long time. Possibly never, since the process is largely self-sustaining by this point.
So yes, we can move them on each side of the Earth, but we can pretty much guarantee your property value would plummet.

Божію Поспѣшествующею Милостію Мы, Дима Грозный Императоръ и Самодержецъ Всероссiйскiй, цѣсарь Московскiй. The Czar was born in the steppes of Russia in 1267, and was cheated out of total control of all Russia upon the death of Boris Mikhailovich, who replaced Alexander Yaroslav Nevsky in 1263. However, in 1283, our Czar was passed over due to a clerical error and the rule of all Russia went to his second cousin Daniil (Даниил Александрович), whom Czar still resents. As a half-hearted apology, the Czar was awarded control over Muscovy, inconveniently located 5,000 miles away just outside Chicago. He now spends his time seething about this and writing about other stuff that bothers him.