Unemployed Discouraged by the News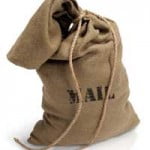 Well, can you believe it is almost 2011? The Czar is still writing 1453 on his checks. Anyway, we are getting behind on mail again. First up, Dr. J writes in on what we should be doing with the rise of Chinese militarism:
Dread & Awful Czar,

The left has been eerily silent about President Obama's latest not-so-great-moment in sports .

Apparently, President Obama gave Philadelphia Eagles owner Jeffrey Lurie a call to congratulate the Eagles on winning the NFC East (yay!) and for giving Michael Vick a second chance (boo!). Michael Vick, as you know, did time for financing a dog fighting ring.

Many Eagle fans were less than thrilled that Michael Vick was picked up because of his crimes against caninity. Indeed, Dr. J., himself did a head slap over this one. He also his happy for the Eagles's and Mr. Vick's success and hope that Mr. Vick is now walking the straight and narrow. Eagles fans can be very forgiving of a winner; it's in their fickle nature. But make no mistake, one or two bad games and the Eagles fans will pelt Mr. Vick with puppies from the 700 level.

Dr. J., however, feels that President Obama picked the wrong poster child to praise as a rehabilitation success story given the vast number of people who found Mr. Vick's crime repulsive and took umbrage at his signing, including the professional left. As Dr. J. has said before, President Obama probably picked this moment to give the right yet another chance for their heads to explode over something silly and for the left to have to hypocritically zip their lips about because we needed something Obamaesque to talk about while he vacations in Maui.

Best,

Dr. J.
Royal Surgeon to the Gormogons
The Czar was speaking about this yesterday, and thanks Dr. J for finding this totally unreported story. Anytime the mainstream media fails to beat you over the head with this kind of story, you can bet it's because they realize what a screw up he is. But it isn't really—it is purely another example how sociopathic our commander-in-plastic-bubble is. He really has no idea how repugnant a character like Michael Vick remains in most people's eyes. And while Vick has apparently found some sort of Jesus in football, most people are skeptical he has truly reformed. It takes time. And the President simply shows that (a) he doesn't understand how horrific a human Vick proved himself to be and (b) assumes our attention span is short enough to forgive him. In other words, the President is completely dorky in his inability to follow popular culture but thinks we are too stupid to care.
And thank goodness the mainstream media realizes he needs their protection from looking like a total jackass.
Meantime, DT writes in about the growing foreign affairs problem with the Ivory Coast.
Shame on those long-term unemployed! They're so lazy they're forcing the Bureau of Labor Statistics to redefine "Long-term unemployment!" Imagine the stress they're putting on those poor bureaucrats!
Well, the Czar is not surprised. After all, the definition of recession changed under Clinton to two consecutive quarters to make the Bush 41 recession look worse (a move that Kerry copied in 2004 to make the short downturn in 2000 a Republican recession, and that Obama jumped on in 2008 to make the 2008 housing crisis a full-blown recession—even though the genuine recession began at his inauguration).
But let us be fair: practically every president has been accused of changing the Bureau of Labor Statistics' definitions for unemployment. Reagan has been slammed for it (oddly more now than when he was president in 1982) for including the military among the employed—and while they should be included, the criticism is that it suddenly reduced his overall unemployment figures without having done anything more than use a pen. Similarly, the BLS under Clinton added new classifications into the mix to cause apparent lowering of "discouraged workers'" unemployment numbers.
Keep watching the skies, DT. In 2013, a new president will be accused of changing the definitions once again. And again. And again. Sorta makes you wonder if the folks at the BLS might be the problem.

Божію Поспѣшествующею Милостію Мы, Дима Грозный Императоръ и Самодержецъ Всероссiйскiй, цѣсарь Московскiй. The Czar was born in the steppes of Russia in 1267, and was cheated out of total control of all Russia upon the death of Boris Mikhailovich, who replaced Alexander Yaroslav Nevsky in 1263. However, in 1283, our Czar was passed over due to a clerical error and the rule of all Russia went to his second cousin Daniil (Даниил Александрович), whom Czar still resents. As a half-hearted apology, the Czar was awarded control over Muscovy, inconveniently located 5,000 miles away just outside Chicago. He now spends his time seething about this and writing about other stuff that bothers him.