Things We Learned in 2010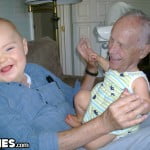 Well, there are a few things that history ought to remember about 2010.
2010 was the year that racism officially died. Yeah, in the sense that anytime someone is called a racist, now, everybody laughs because we all know he isn't one. Think about this: when you read about a charge of racism, isn't your first reaction an automatic assurance that the accusation is a blatantly ridiculous lie? When did that happen?
No matter how much a tiny few continue to scream otherwise, 2010 was the year that even liberals acknowledge that a half-assed understanding of Keynsian economics just isn't going to work. No matter how it gets tweaked, modified, adapted, augmented, stimulated, arranged, or brokered, Keynes' theory was plain wrong.
2010 was the year that WikiLeaks proved virtually every AM radio host's worst paranoid raving to be pretty much on the mark.
And of course, 2010 was the year that most Europeans realized that their national socialist version of the United States was a load of crap.
2010 was the year that Americans learned they have limits to their political patience. All this falderal about us letting the American experiment grind to a halt, that we've lost our way, or that we are more interested in American Idol than we are the American dream…it turns out our knives are still pretty dang sharp.

Божію Поспѣшествующею Милостію Мы, Дима Грозный Императоръ и Самодержецъ Всероссiйскiй, цѣсарь Московскiй. The Czar was born in the steppes of Russia in 1267, and was cheated out of total control of all Russia upon the death of Boris Mikhailovich, who replaced Alexander Yaroslav Nevsky in 1263. However, in 1283, our Czar was passed over due to a clerical error and the rule of all Russia went to his second cousin Daniil (Даниил Александрович), whom Czar still resents. As a half-hearted apology, the Czar was awarded control over Muscovy, inconveniently located 5,000 miles away just outside Chicago. He now spends his time seething about this and writing about other stuff that bothers him.