There's a Grouch in the Mail Today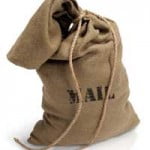 Your Czarness:

FHIW: Here's the current satellite image of Nikumauroro. Long way from anywhere. Fresh water would have been the problem. No solar stills in those days, although the Mandarin probably already had one. / erc

No doubt Volgi would argue it's Gardener Atoll, and it's always been Gardener Atoll, and what ever this Nikumomo nonsense is, it can go to hell because it's Gardener Atoll. But the Czar will let him make that comment.
Solar still? Ever build one? Fact is, the solar still—long advocated by survival folks who spend little time testing their skills—is one of the best ways to die of dehydration. You will lose more water building one through sweat than you will recapture making one. No kidding. Boiling and capturing condensed steam—which is what appears they tried—is much smarter. But, no, erc is right: the Mandarin is working on a solar still, but only as a way to get vodka out of pure sunlight. That would awesome.
DT writes in:
Oh Wise and Terrible Czar, etc. etc..

I heard this morning that the EEOC is suing the Kaplan test prep company for discrimination. They're not asserting that Kaplan didn't hire people because of their ethnicity – nay, Kaplan prides itself as a diverse company. The accusation is that they were discriminating against minorities by using credit rating as a qualifier for people applying for financial positions. Using credit history as a criterion for employment isn't illegal, but the EEOC claims that it is in Kaplan's case because minorities have worse credit ratings, and is thus racial discrimination.

What the hell, great Czar, is the world coming to? Should banks be forced to hire bank robbers for the same reason?
You know, this is the same thing that a group sued Chrysler Financial for a ways back: Chrysler Financial was ipso facto denying loans to black people because of their anonymous credit ratings. Evidently, their argument was that a financial lending giant should not take credit rating into account when establishing loan risk. And, as you know, similar arguments go back to the Carter administration for housing loans, the logic of which ultimately killed the housing market in 2008. Wanna bet it is, distantly, the same group of folks behind this?
Bottom line is this: discrimination cannot be accidental; there must be intent. And if you are using third-party credit history to discriminate employee risk, and that credit history or your pre-screening process cannot establish skin color, then there is no case. A judge will need to see that Kaplan knowingly used credit history to establish racial identity and used that information to deny applicants otherwise qualified for work based on their race…and that is a pretty tough thing to prove since credit histories (at least the ones we have seen) do not establish racial identity at all. Could you figure it out? Possibly, based perhaps on name or address—but there are thousands of easier ways to determine this without looking at credit history.
Conversely, credit history is a very good indicator of employee risk: you get a fairly accurate reporting of prior employment (that the credit holder cannot redact or withhold as he or she can on a résumé), and a bad credit history is often coupled with employees who have a potential to steal or mismanage company assets. In short, there is a valid reason for an employer, running a background check, to look at credit histories.
Remember, friends, that you can sue anybody for just about anything. Whether a judge decides the case has merit, though, is another matter. And surprisingly, even in an age when manic trial lawyers are making record profits, most of these bizarre cases get struck down. Unfortunately, even this nonsense still wastes a lot of time and dollars.

Божію Поспѣшествующею Милостію Мы, Дима Грозный Императоръ и Самодержецъ Всероссiйскiй, цѣсарь Московскiй. The Czar was born in the steppes of Russia in 1267, and was cheated out of total control of all Russia upon the death of Boris Mikhailovich, who replaced Alexander Yaroslav Nevsky in 1263. However, in 1283, our Czar was passed over due to a clerical error and the rule of all Russia went to his second cousin Daniil (Даниил Александрович), whom Czar still resents. As a half-hearted apology, the Czar was awarded control over Muscovy, inconveniently located 5,000 miles away just outside Chicago. He now spends his time seething about this and writing about other stuff that bothers him.