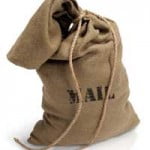 Well, we have another Dr. J running amok at the Castle. This time, we have Dr. KNJ writing in with a massively helpful idea:
O Most Dread and Awful, etc., etc.

I most humbly suggest an approach to the MPG vs. KPL issue that is similar to your temperature solution. Of course, one can always multiply MPG by 0.42514370787951634683188944902581 to get KPL, but a more reasonable approach is to observe that:

5 KPL is a pickup
10 KPL is a mini-van
15 KPL is a car that gets good mileage
20 KPL is a car that gets spectacular mileage (i.e., a car owned by a congenital liar)

Supplicant for the position of Royal Mathematician to the Gormogons,

—the other Dr. J.
Hey, you know, the Czar doesn't recall that we have a Royal Mathematician anymore. We had one, a while back, but GorT hurled him out of a tower because the guy's short proof of Fermat's last theorem was a bit too long. The Czar believes the position would be open, and welcomes Dr. (KN) J to the position.
Meantime, DT writes in with a question.
"Two liters of soda is…well, two liters"

Why is that? Why does the one real success that the government had with the metric system have to do with the amount of soda to put in a jug?
Well, you could buy a 750 ml bottle of scotch to work that one out, but don't drink while driving your 3.6 liter engine car.
The Czar teases because he likes DT a lot, but also to remind him that the liter has taken off in quite a lot of non-medical or non-scientific contexts. And across the board, the metric system is used daily by all Americans, whether downloading song files to their 1 gigabyte MP3 player or paying their electric bill in kilowatt hours.
But DT seems to be asking…in a world of pints and gallons, why the hell did the 2 liter bottle ever become popular? You can, in fact, readily buy soft drinks in half-liter and one-liter bottles, and there are some bulk stores that sell three-liter bottles, but the Czar has often wondered what the hell kind of major foul ball party you would have to require a three-liter bottle of Strawberry Diet Mountain Dew.
Anyway, Pepsi appears to have introduced the two liter bottle in 1970. Pepsi was trying to address market requests that would allow a larger bottle to be sold inexpensively, could be recycled, and had a screw cap that would allow the contents to be saved for a day or two. And so Nathaniel C. Wyeth, the older brother of painter Andrew Wyeth, realized that PET plastic could meet all those needs, and Pepsi agreed. You will probably recall that the first bottles had a plastic cup at the bottom, which helped protect the container during shipping; however, the cost for that extra plastic outweighed the loss from shipping without it; as a result, nearly all 2 liter bottles today are a single piece of thin PET plastic plus a screw cap. Coke switched to the 2 liter bottle in 1978, realizing the enormous cost savings Pepsi and other bottlers were enjoying.
Fine. But why two liters? Actually, the original idea was to manufacture half-liter bottles, one-liter bottles, and two-liter bottles because these were really close to one pint, one quart, and half-gallon sizes that Americans were familiar with, and were metric—and could be shipped overseas very cheaply thanks to the lighter plastic and lower cost to manufacture, as well as meeting international recycling requirements. However, the half-liter bottles were proving very difficult to manufacture with enough strength to survive shipping; further, the one-liter bottles proved unpopular—Americans just refused to buy them. Oddly, though, the two-liter design flew off the shelves.
So there you have it. Of course, with the popularity of two liter bottles, people now accept one-liter bottles, although they still do not sell as well. And, of course, the manufacturing process for half-liter bottles was fixed shortly thereafter, and you can easily obtain these today.
The Czar knows you youngsters will not recall the massively heavy half-gallon glass bottles of soda with the metal twist caps. But the Czar remembers, and is glad for the two liter lightweight bottle today.

Божію Поспѣшествующею Милостію Мы, Дима Грозный Императоръ и Самодержецъ Всероссiйскiй, цѣсарь Московскiй. The Czar was born in the steppes of Russia in 1267, and was cheated out of total control of all Russia upon the death of Boris Mikhailovich, who replaced Alexander Yaroslav Nevsky in 1263. However, in 1283, our Czar was passed over due to a clerical error and the rule of all Russia went to his second cousin Daniil (Даниил Александрович), whom Czar still resents. As a half-hearted apology, the Czar was awarded control over Muscovy, inconveniently located 5,000 miles away just outside Chicago. He now spends his time seething about this and writing about other stuff that bothers him.