Message Received, But Not Understood…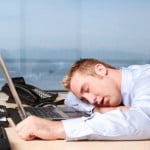 Last week a number of "celebrities" killed-off their digital selves on Twitter and Facebook as part of a fund raising drive for an HIV/AIDS relief organization that services Africa and India.
The objective was to raise $1 million. Once the $1 million was raised the celebrities' digital personas would be brought back to life. Well it turns out that the money was not coming in fast enough for these celebrities who were going through withdrawal. So instead of these wealthy celebrities opening up their own pocketbooks, they put out the call for cash which was answered by pharmaceutical executive Stewart Rahr.
Some people blame the inability of these stars to raise the cash on a 12-hour server crash, others blame it on poor promotion, but your Mandarin posits that it could be that most people with lives of their own don't care about these "celebrities" and what pair of shoes they just bought, or what club they are going to.
Aside from following the secret goings on at the castle, or just keeping up with the latest twists and turns of our secret conspiracy to dominate the world, Twitter and Facebook are just a waste of time and resources. Now get back to work: the world won't dominate itself!

The Mandarin, whose real name is 吏恆, joined the order in 1309, and introduced the Gormogons into England during the 18th Century.
The Mandarin enjoys spending time with his pet manticore, Βάρἰκος, or Barry (who can be found in the Bestiary). When not in the Castle…well, frankly, nobody is quite sure where he goes.
The Mandarin popularized the fine art of "gut booting," by which he delivers a powerful kick to the stomach of anyone that annoys him. Although nearly universal today, the act of gut booting or threatening someone or something with a gut boot is solely due to him.