Dr. KNJ on Second Degree Polynomial Equations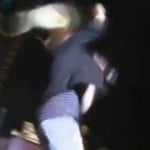 Oh most eminent and outrageous one—

Concerning quadratic equations and their relation to accelerating objects: the comment "Quadratic equations are necessary for an understanding of acceleration" should more accurately have read, "Quadratic equations are necessary for an understanding of the movement of accelerating objects."

To wit: If an object begins at position r0 (furlongs) with velocity v0 (furlongs per fortnight) at time t=0 (you remember that time, right?) and is accelerating at a (furlongs per fortnight per fortnight), then its position r(t) (furlongs) at any time t (fortnights) is given by

r(t) =(a/2) t2 + v0 t + r0

which is noticeably quadratic in nature. So, for example, if one wishes to ascertain when said object will be at a desired target position, one must either solve a quadratic equation or else get out a stopwatch, vacuum column, calibrated air gun and Justin Bieber target and whack away at it. Dr. KNJ takes no position as to which of these two approaches would yield the most intrinsic satisfaction.

One hesitates, of course, to presume to correct the dread and awful Czar, even in third-person mode, but since truly the Czar is not being corrected here, but some random commenter on another (i.e. non-Gormogonian) website, one's hesitation may perhaps be well and truly held in temporary abeyance.

Temporarily failing to hesitate,
—Dr. KNJ,
Royal Mathematican to the Gormogons
Well, there you have it. Dr. KNJ writes in with a refreshingly enjoyable piece on mathematics. Ya don't get too many of those. Well, the Czar doesn't. Anyway, as the Royal Mathematician, Dr. KNJ should not be too concerned with upsetting the Czar even with a full-on correction. It has been since about 1858 that the Czar cleaved the skulls of some math guys, but that's because a single mathematician is kind of interesting, but two or more in a room gets instantly irritating. Like having more than one economist around, it's a bad idea.
Frankly, the Czar zoomed in on the thing about hitting Justin Bieber, and quite frankly didn't read anything else. In fact, the Czar is going to go back and read that again!

Божію Поспѣшествующею Милостію Мы, Дима Грозный Императоръ и Самодержецъ Всероссiйскiй, цѣсарь Московскiй. The Czar was born in the steppes of Russia in 1267, and was cheated out of total control of all Russia upon the death of Boris Mikhailovich, who replaced Alexander Yaroslav Nevsky in 1263. However, in 1283, our Czar was passed over due to a clerical error and the rule of all Russia went to his second cousin Daniil (Даниил Александрович), whom Czar still resents. As a half-hearted apology, the Czar was awarded control over Muscovy, inconveniently located 5,000 miles away just outside Chicago. He now spends his time seething about this and writing about other stuff that bothers him.