The Rich Can Afford It, Right?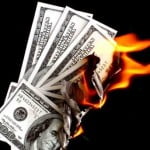 This debate continues to rage on, particularly in Washington, and sometimes in social circles where people of various political leanings mingle. Eventually, one will toss out a statement much like the title of this post, "Well, the rich can afford to have their taxes raised a bit". Really? How much research did they do – likely, very little. I'd wager that the the "research" involved considering the amount of money the "rich" are earning ($200-250K and up per year) and compared that to what they make or what they think the average American makes (roughly $46K for single earner and $67K for a dual earner household). In a rare case, they might actually know the difference in the tax rate that would be imposed (+3% for $250-373K, and +4.6% on $373K and up) and did a calculation that would "only" add $7,500 to someone at $250K and $17,158 to the $373K earning level. But that is probably where the analysis stopped.
Let's take this analysis a bit farther. This leaves out the impact of local and state tax changes that sometimes are based off of the net federal taxes owed. While significant, we'll pass over those for now. First let's consider a typical household cash flow. Through income (jobs and investments) the cash comes in and the outlays go into one of four categories: spending (both mandatory and discretionary), charity, investment and taxes. Given that the income is rather fixed, if the amount applied towards one category is increased, one or more of the other categories will be decreased. So with taxes going up at least $7-17,000, we can expect a net reduction of somewhere in the $7-17,000 range (at the low end, remember) in one or more of the spending, charity and investment categories.
A reduction in charity is the easy case – less money flows to those organizations that work to help the less fortunate. These organizations rely heavily upon donations to accomplish their mission. So when the local food bank runs low, or a hurricane relief program can't support as much as it could in the past, one reason will be the increased tax. Households in these income ranges give an average of 3.1% to charity which equates roughly to the amount of the tax increase.
A reduction in investment is more indirect but has a broader impact. Less money applied to the economy means less economic growth and less capital for those companies invested in to create new products and services and therefore jobs. The economy is not a zero sum game, but this increase that will hit over 4 million Americans, will cause some to reduce their investments. This will impact job growth and therefore reducing the potential for new jobs in the lower income levels.
A reduction in spending could be more involved so we'll try to keep this simple. "Mandatory" spending, as I define it here, are those bills that you need to pay: mortgage, electricity, water, etc. While not the primary target of a reduction as a result of increased taxes, it could be through the sale of the house and relocation. Smaller house or one in a lower cost of living area, means a reduction of income to the local government (property taxes) which is not what the goal of raising taxes is aimed at accomplishing. The discretionary spending is much like the investment category. Less eating out, less frivolous spending for consumer goods, less entertainment purchases and less travel will directly impact these industries and those that work in it. Studies have shown that the top 3% of income earners constitute over 25% of discretionary spending in this country. A reduction in travel will mean a reduction in flights, hotels, etc. which will mean a reduction in the staff needed. A reduction in staff (layoffs) means fewer people earning income that is taxed and therefore a reduction to the income to the government.
So in the end, it is short sighted, and somewhat uneducated, to make the simple statement that the administration should not extend the tax cuts for all income levels because the rich can afford an increase. So the next time you are at one of these social situations and one person drops this statement, politely ask why they think that. I doubt you'll get as in depth analysis as this simple post. I think you can afford that.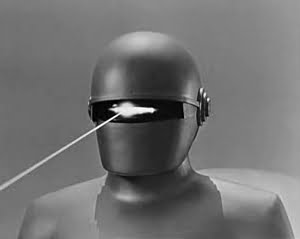 GorT is an eight-foot-tall robot from the 51ˢᵗ Century who routinely time-travels to steal expensive technology from the future and return it to the past for retroinvention. The profits from this pay all the Gormogons' bills, including subsidizing this website. Some of the products he has introduced from the future include oven mitts, the Guinness widget, Oxy-Clean, and Dr. Pepper. Due to his immense cybernetic brain, GorT is able to produce a post in 0.023 seconds and research it in even less time. Only 'Puter spends less time on research. GorT speaks entirely in zeros and ones, but occasionally throws in a ڭ to annoy the Volgi. He is a massive proponent of science, technology, and energy development, and enjoys nothing more than taking the Czar's more interesting scientific theories, going into the past, publishing them as his own, and then returning to take credit for them. He is the only Gormogon who is capable of doing math. Possessed of incredible strength, he understands the awesome responsibility that follows and only uses it to hurt people.