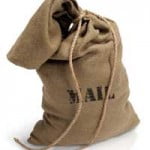 Your Mandarin has received yet another epistle regarding the posts Programming Note and Guns On TV from Gormogon operative and all around swell guy BG:
Honored Mandarin –
To believe that an irrational liberal (I know, redundant) will come to the rational conclusion that he must not gun down his TV because he opposes private gun ownership is, well, irrational.
That's why you can't reason with liberals: an idea that did not get into a person's head by force of reason can't be dislodged from it by force of reason.
Hence the liberals' mulish love of Obamanomics.
Operative GB, your Mandarin appreciates your insights into the liberal mind. Although most of us here at the castle think the liberal mind is more like that little puzzle we all played with as children where you had to get the three small BBs into the holes in the picture of a face. On a side note there is a belief by some – spoken of only in whispers – that the version of the game owned by the Czar consisted of a large tapestry which the Czar would manipulate to get the disembodied heads of his subjects into the holes.
Either way, thanks for taking the time out of your own television viewing to write in. And for your effort we will be sending you the home version of the Gormogon conspiracy game. You will not receive any tangible or intangible product or service, but that may actually be part of the conspiracy.

The Mandarin, whose real name is 吏恆, joined the order in 1309, and introduced the Gormogons into England during the 18th Century.
The Mandarin enjoys spending time with his pet manticore, Βάρἰκος, or Barry (who can be found in the Bestiary). When not in the Castle…well, frankly, nobody is quite sure where he goes.
The Mandarin popularized the fine art of "gut booting," by which he delivers a powerful kick to the stomach of anyone that annoys him. Although nearly universal today, the act of gut booting or threatening someone or something with a gut boot is solely due to him.