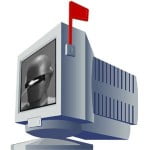 First from our Royal Surgeon:
"The more you tighten your grip, Tarkin, the more star systems will slip through your fingers," Princess Leia.

Your GorTness:

Great post on how if the 'rich suffer' then everyone suffers.

The Gormos are well acquainted with my supply side leanings,and by leanings, I mean sheer cliff face.

One of the things we have learned from Dr. J-man-crush Art Laffer, is that tax increases do not equate with long-term increases in revenues. Today, economist Veronica Rugy (the Princess Leia of economics) shows us this comparing taxes, 50 year average taxation and top-marginal tax rates. What it shows is that other than some wiggle in the line, you can't get revenue above 20% of GDP independent of tax rate.

What will increase revenue is a bigger real GDP (since that 19% number appears pretty darn static). The only way to do this is through economic growth. The only way to do this is through smart tax policy.

Dr. J, one of the evil rich, will have to cut charitable giving and make other 'rational economic decisions' (aka tightening the belt) should we be forced to suffer through the Obama Tax Hike of 2011(R). A consequence of the Obama Tax Hike of 2011(R) will be that Dr. J will go out to eat less, will go on fewer vacations, and otherwise spend less money in the pursuit of entertaining himself and his family. While this will not be too much of a bummer for Clan Dr. J, it will be a bummer from the recipients of Dr. J's largess.

Hopefully the Congress will do the right thing and extend the current tax rates long term. I don't think a 3 year extension will have as much of a stimulatory effect. Perhaps some of the Czar's man-crush's spending cuts can be done along with the tax rate extension.

Warmest Regards,

Dr. J.
Royal Surgeon to the Gormogons
Nice job! While the freeze on civilian federal worker's pay is a step in controlling this government's cost – the cost savings amount to somewhere in the neighborhood of $2B which is a drop in the bucket of the national debt. It will be interesting to see how this fares, particularly with the increased demands on the I.R.S. for monitoring all the 1099s we'll have to file due to ObamaCare (by the way, do you think Nancy Pelosi is really put out that we're not calling it PelosiCare when Obama dumped it on her?)
On the lighter side, Operative JS writes in:
Dear dangerous and excellious (a new word I made up for you) GorT,

Thank you for the post about Lady Gaga and Kim Kardashian. I think you may have mixed up your news service with The Onion, for surely no one would be so self-centered and out of touch with reality that they think giving up on a day of tweeting would mean diddly to anyone. Shirley it must be so!

God Bless,
Gormogon Operative JS
Excellious? I'll take it – maybe I can use it on Friday "Game night" at the Castle. The Volgi and 'Puter are pretty good at Balderdash® maybe they'll buy this one. And nice Leslie Nielsen reference.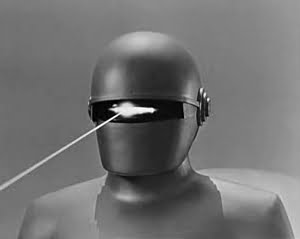 GorT is an eight-foot-tall robot from the 51ˢᵗ Century who routinely time-travels to steal expensive technology from the future and return it to the past for retroinvention. The profits from this pay all the Gormogons' bills, including subsidizing this website. Some of the products he has introduced from the future include oven mitts, the Guinness widget, Oxy-Clean, and Dr. Pepper. Due to his immense cybernetic brain, GorT is able to produce a post in 0.023 seconds and research it in even less time. Only 'Puter spends less time on research. GorT speaks entirely in zeros and ones, but occasionally throws in a ڭ to annoy the Volgi. He is a massive proponent of science, technology, and energy development, and enjoys nothing more than taking the Czar's more interesting scientific theories, going into the past, publishing them as his own, and then returning to take credit for them. He is the only Gormogon who is capable of doing math. Possessed of incredible strength, he understands the awesome responsibility that follows and only uses it to hurt people.