Homeowner's Insurance: Paying For Incompetence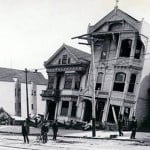 Checked your homeowner's insurance lately?
A lot of people pay off their mortgage with property taxes and homeowner's insurance rolled into a lump sum ("escrow"). Each month, they either write a check or use an auto-deduction to pay that off. And of those who do, most have probably failed to notice an up-tick in that monthly amount. In fact, the insurance industry is hoping you don't.
Actually, the insurance industry has bigger plans for you. Even if you pay your homeowner's insurance separately, once or twice a year, you will see the cost going up. But not right away for you—other folks will get hit first, but inevitably you will as well.
Brand new State Farm clients saw this first, assuming that new clients don't know any better. In 2010, new State Farm homeowner's insurance clients were socked with bigger premiums, in hopes that new homeowners would not realize the difference.
Next came the existing clientele. Based on where you live in the country, you can see a rate increase of about 4% to almost 9%. Some folks saw as much as 35% increases. The escrow customers were target first, because of course dividing the increase across 12 months is barely noticeable. But not to be constrained, the people who pay their premiums separately from their escrow are either seeing an increase or are about to in the new year. Many of your got a letter.
Of course, if you dislike this, you can simply switch your policies to Allstate. Allstate is more than happy to accept State Farm refugees, assuring them that they are not about to jack the insurance rates up. Of course, that is largely because Allstate ran up a rate increase between 28 – 34 percent themselves a while back.
And Farmers has filed for rate increases in many areas in the last few days. American Family Insurance raised their rates in 2009. Indeed, many other carriers have done so as far back as 2008.
Why? Well, your local agent will have an explanation. If you live in the Southeast, it was the hurricanes. If you live in the Midwest, it's the hail damage. If you live elsewhere, you will get a different answer. And guess what? Those explanations are all bullshit.
No, the real reason is because the insurance companies lost a ton of money on bad investments between 2007 and 2008. As we know, the only "bad investments" in that period were mortgage-backed securities. A lot of them did. AIG went down in flames, but State Farm, Allstate, Travelers (who underwrites Geico's policies), Liberty Mutual, MetLife, Lincoln National, Genworth, Aegon, CNA and The Hartford also suffered badly.
When you write a check to your insurance company for your premium, monthly, biannually, or annually, the insurance company does what most financial companies do: they invest it. Hell, your insurance company would fail if it ran itself the way banks pretend to do when they explain finance to grade-school kids: we will put aside your money, and if you ever need it, we pay you back. No, they do what everybody does: they ram it into the stock market, and hope that their returns on investment wildly exceed the claims you file when you blow your house up trying to power fifteen Christmas trees off a single 10 amp circuit.
Unfortunately, as we recall, nearly everyone was dumping money into mortgage-backed securities in the mid-to-late 2000s, not realizing that these were based on, well, pretty much nothing. When the market dropped out there, the insurance companies, who were incompetently over-invested in what their internet-based MBA degrees assured them was free money, lost a massive amount of cash, well…it was time to find profit elsewhere.
Who pays? You do. Look for subtle or not-so-subtle cost increases. As we said, many of you should have seen this already. The rest of you will see it soon. Some of us got a letter, patiently explaining that due to some unforeseen meteorological event, premiums will be going up. Most of us did not receive anything, in hopes you just don't notice.
So what can you do?
Potentially, the wrong thing to do is to jump to another company. Run those on-line insurance calculators (especially in the depressed real estate market): you won't save very much, and the reality is that the new insurance company will raise your rates anyway. Instead, leverage the game.
Consolidate your policies. Get your life, homeowner's, auto, and personal property insurance under the same carrier. People who do this are seeing the lowest cost increases—single digits, even.
Raise your deductibles on the policies that have them. If you are paying for a $250 deductible on your insurance, ask yourself if that's the best you can do. Could you, in an emergency, afford a single $500 check to pay for repairs? If so, call your agent and ask for your deductible to be raised. This can dramatically lower your payments. If you can afford $1,000 per disaster, you can cut a quarter off your premiums.
Are you over-covered? Review your policies (which few folks do), and decide whether you need X amount of coverage on Y. Agents throw in all sorts of interesting and creative coverage options into the mix, and maybe you do not need flood insurance if your condo unit is on the third floor. Call your agent, and find out how much it really would save you to drop it. A few bucks? Don't bother. More than a few? Multiply it by ten years' worth of payments.
It sounds incredible, but a lot of people include specific items on their insurance policies that they no longer have. Do you list any items on your policy? Any jewelry, artwork, or other items that you insured that are long gone? Look over your policy and be really sure you don't have legacy items costing you cash.
Talk to your agent. Be point blank and tell him or her you are looking to slash costs. Many insurance agents participate in networks of other carriers that can get you lower premiums. The Czar, for example, discovered through his agent that a life insurance policy was much, much cheaper through a different company—and the agent was authorized to sell that policy. In fact, it was substantially less expensive to do so, and the agent set the whole thing up in a few days.
Following from that, find out what discounts are available. The Czar saves a bundle because he has Tcho-Tchos wandering his property with automatic weapons. His insurance carrier gives him a 5% discount because of the added security. Find out which ones you qualify for. And don't blame your agent: you're supposed to know your own details; not him or her. If you don't ask, you don't get.
Look, it comes down to this. Most insurance companies today are run by boneheads: the guys who could not do your job, and went back to business school and got into middle management. They are running the companies into all sorts of obstacles. But the insurance industry was set up centuries ago by guys who knew what they were doing. You can still work the system the right way: all the old pieces are still in place. Use 'em to your advantage. And remember: your agent doesn't necessarily like those boneheads. He or she will level with you if you can save more money.

Божію Поспѣшествующею Милостію Мы, Дима Грозный Императоръ и Самодержецъ Всероссiйскiй, цѣсарь Московскiй. The Czar was born in the steppes of Russia in 1267, and was cheated out of total control of all Russia upon the death of Boris Mikhailovich, who replaced Alexander Yaroslav Nevsky in 1263. However, in 1283, our Czar was passed over due to a clerical error and the rule of all Russia went to his second cousin Daniil (Даниил Александрович), whom Czar still resents. As a half-hearted apology, the Czar was awarded control over Muscovy, inconveniently located 5,000 miles away just outside Chicago. He now spends his time seething about this and writing about other stuff that bothers him.