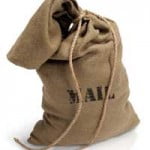 Gormogon operative H writes in to correct a grammatical error in one of your Mandarin's post:
It's "reins in", unless your horse is royalty.
Please don't raze my homestead for daring to correct your most Gormogonessess.
Rest assured operative H that your most benevolent Mandarin will not raze your homestead. But rest assured that no good deed goes unpunished. Therefore, your Mandarin has decided to unleash the fury of the Gormogon's orbital anti-gravity beam to in fact raise your homestead approximately 4 to 5 Angstroms off its foundation and then turn the beam off causing your homestead to fall back to earth. This procedure may or may not have already occurred.
Thanks again for pointing out my error in the post and sleep comfortable in the fact that if you ever do it again the consequences may be harsher and involve small marmosets.

The Mandarin, whose real name is 吏恆, joined the order in 1309, and introduced the Gormogons into England during the 18th Century.
The Mandarin enjoys spending time with his pet manticore, Βάρἰκος, or Barry (who can be found in the Bestiary). When not in the Castle…well, frankly, nobody is quite sure where he goes.
The Mandarin popularized the fine art of "gut booting," by which he delivers a powerful kick to the stomach of anyone that annoys him. Although nearly universal today, the act of gut booting or threatening someone or something with a gut boot is solely due to him.