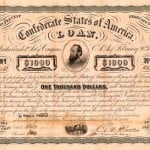 BG demands more information on quantitative easing, or so help him, he will stop attaching small orbital thrusters to the billions of ice chunks that compose Saturn's rings. (By the way, not all of those chunks are ice. You will find out why in 2018. Maybe sooner.)
Great and Terrible Czar—

I'm confused. The government is buying $600 billion in U.S. bonds back from banks with money it's printing up as we speak.

Now, my understanding is a bond is an IOU; you give me money and I promise to pay you back later, while paying you interest in the meantime.

So the government is paying back money it borrowed yesterday with money it's printing today. And it's been paying billions of dollars a year in interest on those bonds.

That sounds stupid to me, but I don't have a degree in economics. Can someone explain to me why anyone would borrow money when he can just print all he needs any time he wants and avoid the interest charges?
Cheer up. Paul Krugman has a degree in economics, and even he fails to grasp this stuff. Of course, he very likely sticks with HuffPo, if he even gets out at all. The Czar would sure like to see him win a weekend camping trip with 'Puter. One of them will come back a changed man. And frankly, we're not sure 'Puter qualifies as human any more anyway. So it looks bad for Krugman.
Yes, a bond is nothing more than an IOU, but a more substantial one in that it sets out assurances that you will get your money back plus an agreed-upon rate of interest at a set date. Wimpy will gladly pay you Tuesday for a hamburger today, and you also get a side of fries.
On the government side, bonds are called treasury bills (T-bills) if they pay back in less than a year, treasury notes if they mature in one to ten years, and treasury bonds if they take more than ten years to return your money plus interest. Functionally, these are all bonds although in strict economic terms folks tend to disregard T-bills as bonds for a variety of reasons. But they function pretty much the same in theory.
But your question is very direct: why bother? Why issue bonds at all; why not just print up money to pay for stuff, rather than issue bonds to the public? In a word: inflation. If the government printed up billions of dollars for everything it needed, the value of the dollar would plummet faster than any other method to devalue it.
In another word, deflation. If you offer bonds, you not only avoid the need to print more money, but you take money from investors who otherwise would have gone elsewhere with it. This takes money out of circulation, increasing the value of the dollar. As a result, careful control of the bond market sets a balance (we hope!) between inflation and deflation. The value of the dollar, by being sustained like this, is worth more than the extra cost of paying the comparatively minor interest. The Federal Reserve is responsible for this incredibly difficult balancing act.
But remarkably, the Fed offers a couple of choices for you in case they screw it up.
One of these is I Bonds, which pays you back an amount based on inflation. If inflation goes up, these pay out more. Sounds great, but of course if inflation goes up, the value of the dollar goes down—so while you get a pile of cash, the relative value of the payback stays pretty much the same.
Another, scarier one is TIPS, or Treasury Inflation Protected Securities. These are red-hot right now, because so many folks are betting on inflation to jump up in the next few years. Basically, if inflation does go up, the payout goes up. Of course, the obvious risk to the investor is simple: if deflation occurs, you make very little money. Indeed, you would have been better off with regular bonds. The worst problem is that if inflation occurs, and people cash in their TIPS in droves, the government won't have enough to pay for them, and will need to print more money. And that increases inflation further. Great if you still have TIPS, but bad if you're in the pack that just cashed in. They really are meant to be securities you hold onto for a long time. Short-term investors can mess the whole thing up, especially if an inflation panic occurs.
TIPS are scary because they seem so nice for the average investor who wants a bit of price protection against inflation. But imagine a situation in which inflation is likely to occur: say, for example, the government elects to do quantitative easing or otherwise "monetize debt" (hey, there's another one of those Latinate+Anglo-French euphemisms for print a crapload of money). This will increase inflation to some degree, either a little or a lot.
Now, suppose you were a billionaire investor with assets outside of the US. You could buy millions of dollars worth of TIPS, and then promote wild and ridiculous schemes that drive the CPI up—such as stimulus payments, elimination of tax cuts, high unemployment, and so on. Well, inflation would tick up at a pretty good clip for several years or more. And you, with your TIPS, would earn millions and millions as the dollar fell in value. You might even recommend that the dollar be replaced as the world's reserve currency to devalue it further.
Nuts right? Well, these are actually all things done by George Soros. How do you think he might do in a huge inflationary period, sustained by a highly liberal government? Well, we can always wonder.

Божію Поспѣшествующею Милостію Мы, Дима Грозный Императоръ и Самодержецъ Всероссiйскiй, цѣсарь Московскiй. The Czar was born in the steppes of Russia in 1267, and was cheated out of total control of all Russia upon the death of Boris Mikhailovich, who replaced Alexander Yaroslav Nevsky in 1263. However, in 1283, our Czar was passed over due to a clerical error and the rule of all Russia went to his second cousin Daniil (Даниил Александрович), whom Czar still resents. As a half-hearted apology, the Czar was awarded control over Muscovy, inconveniently located 5,000 miles away just outside Chicago. He now spends his time seething about this and writing about other stuff that bothers him.