Biden Thinks Everything Is Intellectual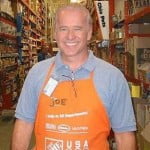 Perhaps the Czar is being unkind or unfair. Unfortunately, though, that is exactly what Czars (real ones away) can get away with.
So here we see Vice-President Biden figuring out exactly what went wrong for President Obama: the reason Obama is perceived as aloof and disconnected is simple. "I think what it is, he's so brilliant. He is an intellectual."
Evidently people are getting upset over this, and the Czar fails to see why. This is exactly the sort of thing Biden would say, because this is what he believes to be true. You can dispute that Obama is an intellectual (pretty handily, one thinks), but please remember that Biden is the type of guy that…well, he's the type of guy that when it rains they have to put a little putty on the end of his nose for him to stare at, so that he doesn't drown looking up to see what's tapping him on the head. You could put one of those Dippy Birds next to him, and he'd be in awe of its intellectual prowess. If and when he manages to squeeze into the Oval Office, the President rapidly ushers him out with a "Grown ups talking, Joe," and the Veep exits muttering "Man, that guy is smart." So smart, in fact, that grown ups are always talking when he's around.
Remember Dan Quayle? About once a season, he would make a dumb comment and the press would jump all over it, books would collect his non sequiturs for sale at Spencer's, and television shows would mock him endlessly. Biden, on the other hand, makes these comments hourly, and everyone thinks it's great fun.

Божію Поспѣшествующею Милостію Мы, Дима Грозный Императоръ и Самодержецъ Всероссiйскiй, цѣсарь Московскiй. The Czar was born in the steppes of Russia in 1267, and was cheated out of total control of all Russia upon the death of Boris Mikhailovich, who replaced Alexander Yaroslav Nevsky in 1263. However, in 1283, our Czar was passed over due to a clerical error and the rule of all Russia went to his second cousin Daniil (Даниил Александрович), whom Czar still resents. As a half-hearted apology, the Czar was awarded control over Muscovy, inconveniently located 5,000 miles away just outside Chicago. He now spends his time seething about this and writing about other stuff that bothers him.