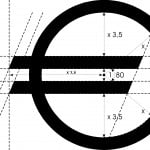 BG provides a status update for a task that the Czar does not remember assigning, but then asks some questions on currency:
Great and Terrible Gormogons—

As you commanded, I have begun dumping sugar into the gas tanks of the vehicles of your enemies, but I find that the three fifty-pound drums weren't quite enough to complete the task. I estimate another two drums should be enough to permanently disable the remainder. I will await its delivery via the usual sources.

While I wait, I hope you will be able to enlighten me on something that was brought to my attention today. It seems that Germany's Chancellor Andrea Merkel believes that the euro is the glue that holds the European Union together, and that an Irish bailout may be the price of preserving European unity.

Now, I am something of a student of The Late Unpleasantness, AKA the American Civil War, and unless my recollection is faulty – and I bet it isn't – having a single currency wasn't glue sufficient to keep a number of southern states from attempting to secede from the United States.

And again, unless my recollection is faulty, one of the difficulties the fledgling United States had to deal with under the Articles of Confederation was that each state was able to print currency.

It seems to me that the glues that really bind people together are shared values and common interests. Absent those, you eventually try to get a divorce.

I'm just trying to imagine what would happen in the U.S. if each state was allowed to print dollars. Why does the EU think this is a good idea?

I'll let you know when the additional sugar has arrived.
A couple of thoughts. Yes, your American history is correct: at one point, each state was able to print its own money. However, that led to no end of confusion, with rampant counterfeiting (if you were in South Carolina, how the hell did you know what Massachusetts was minting that week?), and of course wildly different exchange rates. Hence, a single currency with a unified value.
Of course, let us not overstate the ability of a single currency to delay the onset of the Civil War. The Czar was there, and does not recall the unified currency issue being a problem: the southern states simply agreed to stop using the American dollar and mint their own currency. That, actually, was a dumb move: there is no reason the CSA could not continue to trade in USA dollars (other countries today use our dollar), and there would have been no shortage of investors willing to trade dollars with the South. There probably is not much the North could have done to prevent it at the time.
But let us not quibble: your observations are correct. One of the reasons Europe went to the euro was because it was getting too difficult to do business in Europe. The Portuguese escudos, Italian lire and Greek δραχμές, in particular, were inflating to the point of being worthless. The wager was that by unifying the currencies, Europe basically resets its weakest economies and has them supported by stronger ones. In fact, as we saw until the last few years, the solution was working astonishingly well. England, however, still has not adopted the euro. Why not? Because the British were smart enough to realize that the crazy exchange rates between other countries were not the result of history, but of economics. If your currency is inflating stupidly, there is probably something wrong with your fundamental economics. Why should the strong and stable pound get dragged down when it all flies apart? Ah, the others argued, we can set stipulations that prevent crazy economies from adopting the euro until they offer some guarantee of stability? Does not matter, the English realized: if the core economic program stinks, the currency will go bad. The euro will just hide that longer.
And sure enough, we are seeing national economies suffer. Which? Well, it is no surprise: Portugal, Italy, and Greece. And it is Germany who wound up having to bail a disproportionate amount out. Ireland was on the list for some time, as Ghettoputer notes. So here come the bailouts—you notice, though, that when Europe does it, they also begin to cut spending. A Keynesian lesson not understood by our own administration.

Божію Поспѣшествующею Милостію Мы, Дима Грозный Императоръ и Самодержецъ Всероссiйскiй, цѣсарь Московскiй. The Czar was born in the steppes of Russia in 1267, and was cheated out of total control of all Russia upon the death of Boris Mikhailovich, who replaced Alexander Yaroslav Nevsky in 1263. However, in 1283, our Czar was passed over due to a clerical error and the rule of all Russia went to his second cousin Daniil (Даниил Александрович), whom Czar still resents. As a half-hearted apology, the Czar was awarded control over Muscovy, inconveniently located 5,000 miles away just outside Chicago. He now spends his time seething about this and writing about other stuff that bothers him.