Wealth, Taxes and Propaganda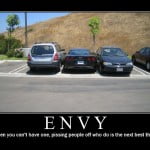 There is much made in the political scene over what could be construed as envy. Specifically, I'm speaking about wealth, income and what people have or don't have. The rich. The poor. The democrats consistently delve into this socio-economic class warfare during elections as witnessed by the ad propaganda about "tax cuts for the rich" and "they [republicans] don't care about the poor, working class". Michael Norton from the Harvard Business School and Dan Ariely from Duke University have authored a paper entitled, "Building a Better America – One Wealth Quintile at a Time" in which they present the following graph. The bottom line pressented is that, in an ideal world, would prefer more wealth as a percentage in the lower quintiles and less at the top. That's fair enough. There are a couple problems that this paper (and those promulgating it) are creating.
First, the paper never cites the source of their "actual" wealth distribution numbers. Taking the latest income and wealth numbers released by the Census Bureau in 2004, you get a chart like this pie chart (click to enlarge).
That's pretty close to the average "estimated" wealth distribution numbers which torpedoes the premise presented in the paper that Americans are "horribly mis-informed about who has money". Again, there are nuances to poke at here. Wealth isn't money and all too often people confused the two. Wealth by most common measures includes all assets which encompass investments and property. As you look over these charts and data, remember that "net wealth" includes all your assets minus all your liabilities – if you own a $400,000 home and have $75,000 in the bank and $125,000 in investments (401k, IRA, 529 plans, Mutual Funds, etc.), two cars worth $20,000 total, and you owe $170,000 on the mortgage (congratulations on your fiscal stability!) then your net worth is $450,000. Keep in mind that you could be earning $60,000 per year or $200,000 per year but your net worth is still the same, you just have different abilities in adding to that net worth.
Second, the paper ignores the tax burden by these quintiles. Effecting wealth redistribution through a progressive tax system will fail, but we're on our way down that road. This next chart shows three things by the same quartile divisions (by annual income): in green is an estimate of the paper's wealth share percentage (they didn't publish their source data nor reference it), in red is the wealth share percentage based on the 2004 census data (the latest I could find) and in blue is the percentage of the tax burden shouldered by that group.
In a number of cases, regardless of whose Net Worth numbers you use, the tax burden is excessive. Using the author's numbers in the second and middle quintiles – largely the "middle class" – the tax burden share exceeds the net worth share. In the case of using the census numbers, the middle class fares better but the top quintile is excessively taxed.
A real problem here is assessing net wealth. Consider for a moment what "poor" means in America. The government defined it as a family of four earning less than $22,000 in 2009. This equated to about 15% of Americans. These folks would be in that bottom quartile in these graphs. Note that the following are facts about these poor:
43% own their own homes. The average home owned by persons classified as poor by the Census Bureau is a three-bedroom house with one-and-a-half baths, a garage and a porch or patio.
80% have air conditioning
6% are overcrowded; More than 60% have more than two rooms per person
Almost 75% own a car; 31% own two or more cars.
97% of poor households have a color television; over 50% own two or more color televisions.
78% have a VCR or DVD player
62% have cable or satellite TV reception.
89% own microwave ovens, more than 33% have an automatic dishwasher.
Mr. Williams highlights a great point towards the
end of his piece
: the outdated measure of poverty based on income levels and net wealth should be replaced by a consumption measure. In the end we should be focusing on creating more wealth for the entire country. Restrictive and progressive tax systems, targeted taxes and the like will not aid this. Regardless of whether you want to label them "Bush tax cuts" or not, allowing them to expire will be a bad thing for the economy. And harping, focusing or emphasizing envy based on what people have and don't have doesn't advance this country. There will continue to be the rich and the poor and we'd be better off recognizing that America is the most generous country in the world when it comes to aiding poor and devastated people around the world. Hopefully we can get past this propaganda or fodder for propaganda and get to dealing with the real issues.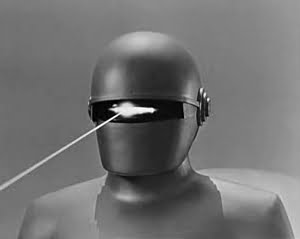 GorT is an eight-foot-tall robot from the 51ˢᵗ Century who routinely time-travels to steal expensive technology from the future and return it to the past for retroinvention. The profits from this pay all the Gormogons' bills, including subsidizing this website. Some of the products he has introduced from the future include oven mitts, the Guinness widget, Oxy-Clean, and Dr. Pepper. Due to his immense cybernetic brain, GorT is able to produce a post in 0.023 seconds and research it in even less time. Only 'Puter spends less time on research. GorT speaks entirely in zeros and ones, but occasionally throws in a ڭ to annoy the Volgi. He is a massive proponent of science, technology, and energy development, and enjoys nothing more than taking the Czar's more interesting scientific theories, going into the past, publishing them as his own, and then returning to take credit for them. He is the only Gormogon who is capable of doing math. Possessed of incredible strength, he understands the awesome responsibility that follows and only uses it to hurt people.