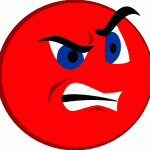 Regular readers here probably noticed that we have comments turned off. It is a policy that is universally supported by the Gormogons, and you know why? Low signal-to-noise ratio. With comments turned off, people are forced to send us emails, which is the equivalent of making eye contact. As a result, the emails we receive—a large portion of which we publish in whole or in part—are substantive and well-considered. Most are highly supportive (thanks!), some offer us corrections and clarifications (thanks!), and only a couple come back critical—and those that do are done by reasonable people with genuine concerns that we can address in a proper fashion.
So what do we need comments for? However, if you really miss them, here you go. The Czar is pre-writing a bunch of comments that you can apply to almost any of our postings here at the Big G.
Roger from SF
Oct. 29, 2010
7:21 AM
This post is a load of crap. Most of these are, frankly. Like when you have that guy Puter or whatever his name is, put down the unions, you show how ignorant you all are. First of all, Sarah Palin is a nine year old, and everyone knows under Ronald Reagan the tax rate was 90-something percent. You can look it up. And all these tea baggers want to go back to Reagan because they all have mommy and daddy issues. Fact is, global warming is already starting entire countries on fires, and already most of Bavaria is a desert. With dunes! So get your facts straight first, jackasses.
USA2go
Oct. 29, 2010
7:35 AM
I think you are the one who is wrong. Everyone knows Obama will be defeated on Nov2 and Robert Gibbs will lose his election against Jake Tapper. So go ahead and cry about that. And why Gibbs ins't even in jail: the press secretary isn't even in the constitution so that's a federal offesne right there. Probably because this is the Soviet White House Union and we all know the president worships Richard Marx.
Roger from SF
Oct. 29, 2010
7:36 AM
No, you are an idiot. It isn't Richard Marx, it's Karl Marx you dumb tea bagger. I bet you think the world is only 5000 years old, too. Why don't you go to your library and actually read Das Kapitol. You might learn something. O that's right you burned down your library. Probably by using an unlicensed gun you got from one of your Texas vending machines.
Roger from SF
Oct. 29, 2010
83:12 PM
y all de h8? i m like 14 but the age verifiction lets me pick 18 so i can post commentz. i think u r worng bcuz my dad wont let me do the txting on my fone b-cuz he sez it is 2 much a distractn 2 my studies but i haf frends who r home scooled & they dont louk lik fe den3 freff un2 is so murh but w no the obama if3 tr8t but is like we r the 1s who r untillegible!!!!!! but is not!!!!!
WHIMZEE
Oct. 29, 2010
9:21 AM
1334, ya tards, I'm a 30-something who still collects Micronauts and has this really disconnected wife who, with constant eyerolls, makes no secret that she loathes me. Anyway, I spend most of my time on teh intarwebs and like to use all the nerdy netspeak terms because it's the easiest way to appear hip, like livin' on the grid, me droogs. In fact, this comment has nothing to do with anything except as a way for me to get some bodacious attention. I can haz cheezburger! Hey, does anyone know how I can put up a picture in these comments from ST:TNG with a funny caption about idiot comments?
Roger from SF
Oct. 29, 2010
1:38 PM
It has been a while since I objected to anything, so I thought I better just post again to humiliate someone anonymously. I still hate hate HATE this website so much that I read it every 15 minutes just to see if anything got added. I have also asked all 42 of my friends to jump on here in the next 5 minutes to post more comments about Sarah Palin, George Bush, Rush Limbaugh, Karl Rove, and global warming, but so far they seem to be having problems with the suck-ass free wireless down at the coffee shop. Yeah, there's your GOP technology right there.

Божію Поспѣшествующею Милостію Мы, Дима Грозный Императоръ и Самодержецъ Всероссiйскiй, цѣсарь Московскiй. The Czar was born in the steppes of Russia in 1267, and was cheated out of total control of all Russia upon the death of Boris Mikhailovich, who replaced Alexander Yaroslav Nevsky in 1263. However, in 1283, our Czar was passed over due to a clerical error and the rule of all Russia went to his second cousin Daniil (Даниил Александрович), whom Czar still resents. As a half-hearted apology, the Czar was awarded control over Muscovy, inconveniently located 5,000 miles away just outside Chicago. He now spends his time seething about this and writing about other stuff that bothers him.