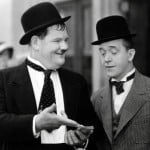 You know, with the torrent of missteps and bad PR moves and general dumbassity from the Left, you really do not need to manufacture too much more. In fact, doing so is probably a bad move. Two examples.
First, you will remember James O'Keefe, the youth who helped expose ACORN as the aggressive fraud that it was (and is, under new names). He filmed what is basically a video sting of ACORN employees, and Andrew Breitbart gambled with the recordings and won. O'Keefe then tried to make magic happen twice and got arrested for trespassing later.
Now, he has gone totally off the deepend. With no apparent thought to obvious consequences, O'Keefe attempted to create a video that embarrassed CNN reporter Abbie Bourdreau. Aware that she was working on a documentary about college-age conservative filmmakers, he contacted her under a false name and attempted to schedule a meeting on a boat. The boat would feature a set including all sorts of "marital aids" of a rather exotic nature. Not surprisingly, Ms. Boudreau fell for the invite since it exactly met her needs. And, not surprisingly, she immediately sensed it was a trap of some kind and refused to go onto the boat.
The Czar is completely unclear as to what O'Keefe was trying to do. However, every plausible explanation makes O'Keefe look really bad. Even if it had worked, to what end? Rumor has it he wanted to pop CNN in the mouth; but CNN is already imploding. What good does this do?
Do us a favor O'Keefe: you're done. Hang it up. You are hurting the cause of conservative journalism, now in a very fragile infancy. Make anime or something.
As a second story, which you may not have missed, involved the Is Obama A Muslim paranoia that the Left loves to exploit, since it shows how everyone on the Right is a bunch of delusional islamophobe racists. Not a day goes by that some MSM piece fails to remind America that 18% of us think the President is a Muslim.
This is the kind of noise and distraction that upsets everybody on both sides. For the Left, it makes the Right look petty and mean. For the Right, it drowns out the fact that the President is crashing the country into any obstacle he can find. Shut up on this minor stuff, already (like his birth certificate), and focus on the big issues.
So it was with great disappointment that someone asked him. Yes, she was a planted supporter, but clearly she was there to shut down the babbling on the Right when she asked the President &#147′Why are you a Christian?"
Pundits on the Right are trying to play up his response as another fumble; however, the reality is that he provided a detailed, beautifully phrased, and rich answer about his Christian faith (which is easy when you know in advance what the question will be). You can believe he screwed up the answer; the fact is, people are buying into it big time.
We can wonder if the next spontaneous question from the crowd is "Were you born in the United States," so long as the so-called Birther crowd keeps deluding themselves about his birth certificate. And this will give him another opportunity to make the Right look petty and jealous, instead of giving him what he really needs: a demand to account for the sorry shape we are in right now.

Божію Поспѣшествующею Милостію Мы, Дима Грозный Императоръ и Самодержецъ Всероссiйскiй, цѣсарь Московскiй. The Czar was born in the steppes of Russia in 1267, and was cheated out of total control of all Russia upon the death of Boris Mikhailovich, who replaced Alexander Yaroslav Nevsky in 1263. However, in 1283, our Czar was passed over due to a clerical error and the rule of all Russia went to his second cousin Daniil (Даниил Александрович), whom Czar still resents. As a half-hearted apology, the Czar was awarded control over Muscovy, inconveniently located 5,000 miles away just outside Chicago. He now spends his time seething about this and writing about other stuff that bothers him.