And Now: Humor. As a Diversion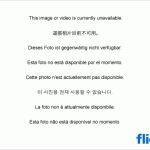 From the upcoming Gormogon Book of Riddles, in which we each try to compile our favorite riddles and share them with the readers.
Yes, you know you will be telling these to your co-minions at the water cooler tomorrow, even if the water cooler at the Castle mines is kept empty as a warning.
The Volgi: There is a country whose first three letters will make you relax, and whose last four will make you tense. Who am I?

Spain.

Ghettoputer: There is an activity that two people can do at the same time and go to the same place to do it, but they cannot actually do it together at the same time in the same place. What is it?

Poop.

GorTechie: If I have 100 apples, and take away 10, how many do I have left?

10! (01001100 01001111 01001100!)

The Mandarin: Imagine I am at polar coordinates (r =2 and θ = π/6). Where might I be in rectangular coordinates? 2 cosπ/6 and 2 sinπ/6, so I would be at √3, 1! Such hilarity!
The Czar: I have an eye, a face, a cheek, a belly, and a back, a lip, a butt, and shoulder. What am I?

The axe that I put in Cousin Здравск's neck from across the room when he attempted to depose me in 1311.

Dat Ho: I not bad! I not bad! Why I get punished anyway?

Mr. Czar say I steal food in kitchen.

Sleestak: Sssszzzzz zzssss hisszzzisszz. Ssszzzizz?

Poop.

Божію Поспѣшествующею Милостію Мы, Дима Грозный Императоръ и Самодержецъ Всероссiйскiй, цѣсарь Московскiй. The Czar was born in the steppes of Russia in 1267, and was cheated out of total control of all Russia upon the death of Boris Mikhailovich, who replaced Alexander Yaroslav Nevsky in 1263. However, in 1283, our Czar was passed over due to a clerical error and the rule of all Russia went to his second cousin Daniil (Даниил Александрович), whom Czar still resents. As a half-hearted apology, the Czar was awarded control over Muscovy, inconveniently located 5,000 miles away just outside Chicago. He now spends his time seething about this and writing about other stuff that bothers him.