The Paula Abdul Theory of Foreign Policy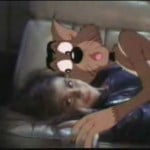 Uncharitably speaking, this is what might be called the Paula Abdul theory of foreign policy, after the famously forgiving former judge on American Idol. Never mind that you can't sing, or that you're letting yourself be played for a sucker: What counts is that you feel good about yourself, presumably because you're doing something good. Another name for this kind of thinking is moral narcissism.

Don't ask impertinent questions like that jackass Adept Lu.